In Edinburgh and the surrounding areas, it is taking just 26 days on average for properties to receive an Offer from commencement of marketing according to the ESPC whereas the UK average is more than double this at 56 days, meaning that Edinburgh properties are selling 115% quicker than the UK average!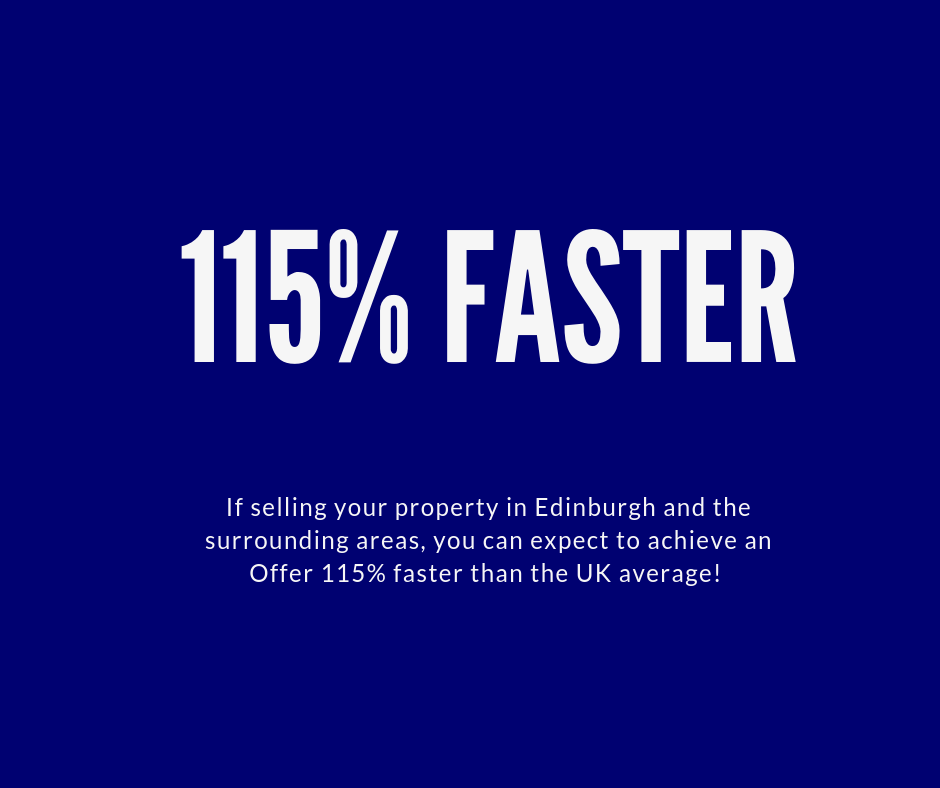 Recent research has also found that it only takes the average property in Scotland 12.57 weeks to move from listing to being marked as sold by the Land Registry. This represents a 28.16% increase on the 16.11 weeks it is taking property in England and Wales to complete in the 12 months to May 2019.
Jenna Spence, Operations Director at Neilsons Solicitors and Estate Agents, said:
"Properties in Edinburgh and the surrounding areas have been selling extremely quickly for quite some time now. Activity is certainly at pre-recession levels. There is just simply significant demand for suitable properties in these areas, and still a shortage of supply although we are starting to see more supply come to the market.  
Another reason for these short selling times – particularly from start of marketing to the date of entry – is the effectiveness of the Edinburgh Solicitors' Property Centre (ESPC) which is first and foremost by far the most effective advertising vehicle for selling property in East Central Scotland.
In addition, compared to England and Wales, the Edinburgh home buying and selling process is less disjointed as possible because buyers and sellers are able to get the relevant legal and market advice from an ESPC firm who will ensure a smooth transition from the marketing to conveyancing (legal stage) if selling and also advice on Offering and the conveyancing for the purchase under the one roof, overseen by the same experienced residential conveyancing Solicitor.  
The fast selling times are a result of ESPC member firms like Neilsons offering strong and effective marketing through the ESPC, with detailed experienced advice at all stages of the sale and purchase process. 
Home Reports also being made readily available by the selling agents in Edinburgh and Scotland at the point of listing the property on the open market helps to speed up the overall transaction also." 
Are you thinking of selling and/or buying? Book your free consultation with Neilsons online here!