We are delighted to announce that Neilsons Solicitors and Estate Agents were presented with a trio of awards last week. On Wednesday night, we were presented with a commendation award for Innovation from the Law Society of Scotland at the Law Awards of Scotland and on Friday we were delighted to receive the "Scottish Agency of the Year" award, whilst our Operations Director Jenna Spence was awarded with the silver runner-up award in the UK-wide "Rising Star of the Year" category at the coveted Negotiator Awards.
The Law Awards of Scotland are the leading legal awards in Scotland. Since 2004, the awards have focused on the excellent quality of work being undertaken by Scotland's most respected solicitors and their law firms. The awards recognise and reward the best in-house teams, individuals, law firms and suppliers across Scotland. The awards ceremony took place in Glasgow.
The Negotiator Awards are the premier property awards in the UK residential agency industry, with the 2019 entry list (of 500 entries!) being the biggest in their history with agencies and individuals representing all areas of the UK. The Awards ceremony took place at the Grosvenor House Hotel in London with 900 guests in attendance and was hosted by comedian, actor and writer Tom Allen.
Our Property Director, James Shipman, said: "We are delighted that Neilsons Solicitors and Estate Agents have been recognised with a trio of awards last week. Hundreds of entries are received for both the Scottish Law Awards and The Negotiator Awards each year and it was an honour to have even made the shortlist in various categories – then we ended up winning various awards and recognition!
These awards are competitive, and we were up against many talented firms and individuals across all areas of Scotland and the wider UK.
It is a huge testament to the team at Neilsons and the high levels of service, innovation and end results we provide for clients that we have won a commendation for Innovation at the Law Awards of Scotland and the hugely competitive and coveted "Scottish Agency of the Year" award at the UK Negotiator Awards.
We were also thrilled to see Jenna Spence recognised as the silver runner-up in the Rising Star category. This was an exceptional feat as this particular category had over 24 talented finalists from all over the UK and demonstrates Jenna's talent, skill and expertise in the Estate Agency world. Jenna being as modest as ever, very much asserts that the Rising Star recognition is a Neilsons team effort, though!
2019 has been an exceptional year for Neilsons, and we look forward to continuing and growing on our success in 2020 and beyond by providing clients with the best service and innovation available in the local Solicitor Estate Agency industry at reasonable fee levels."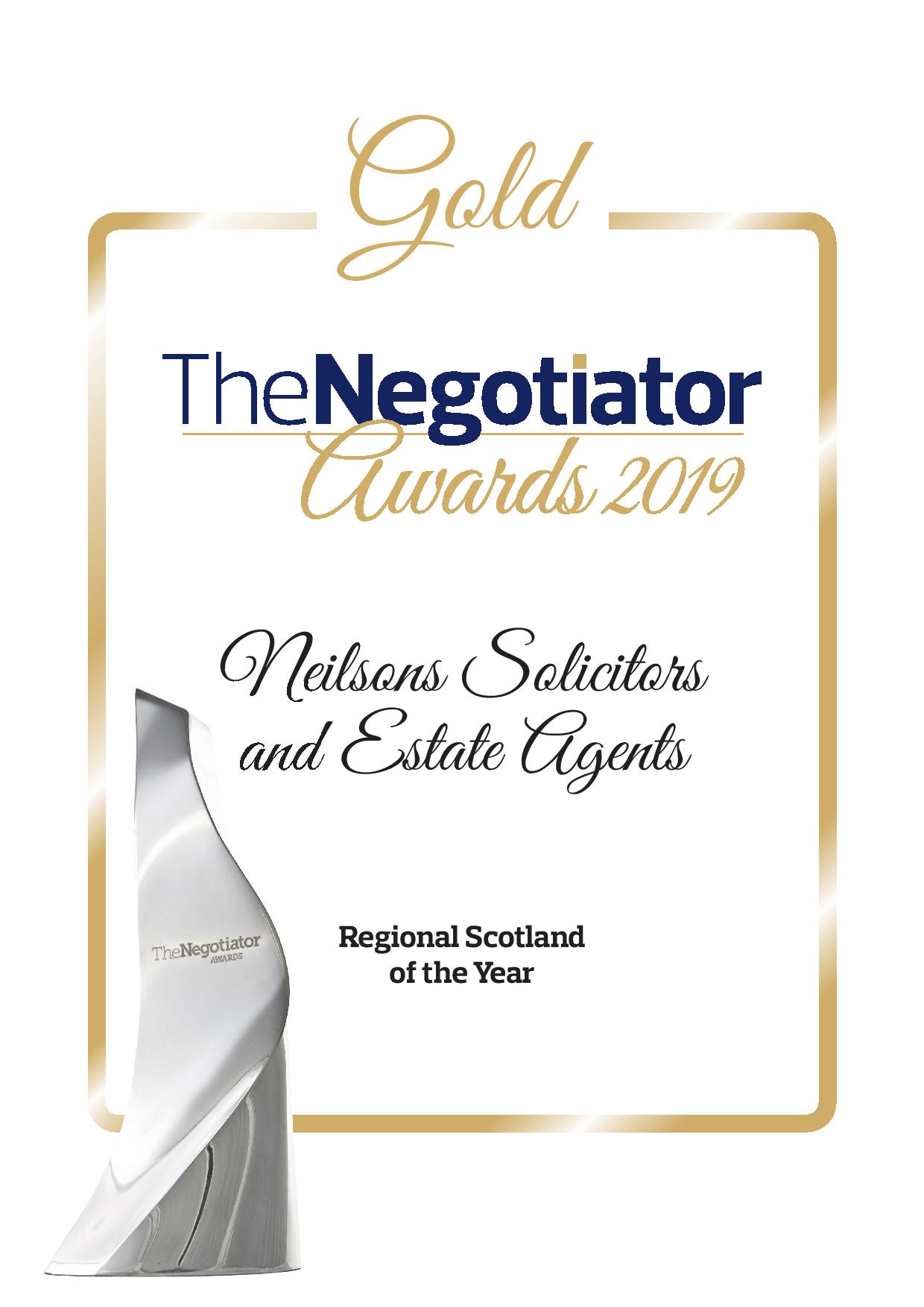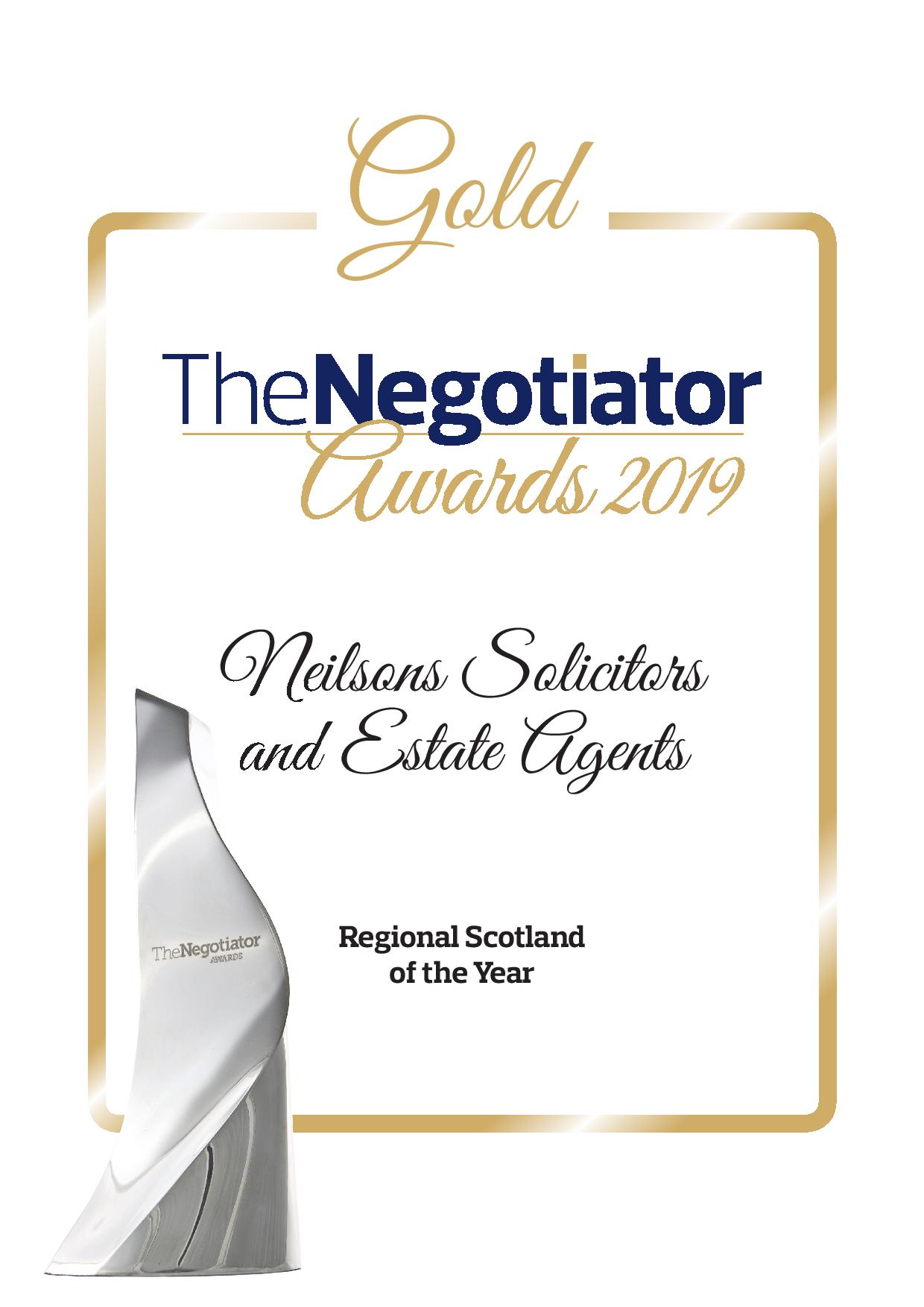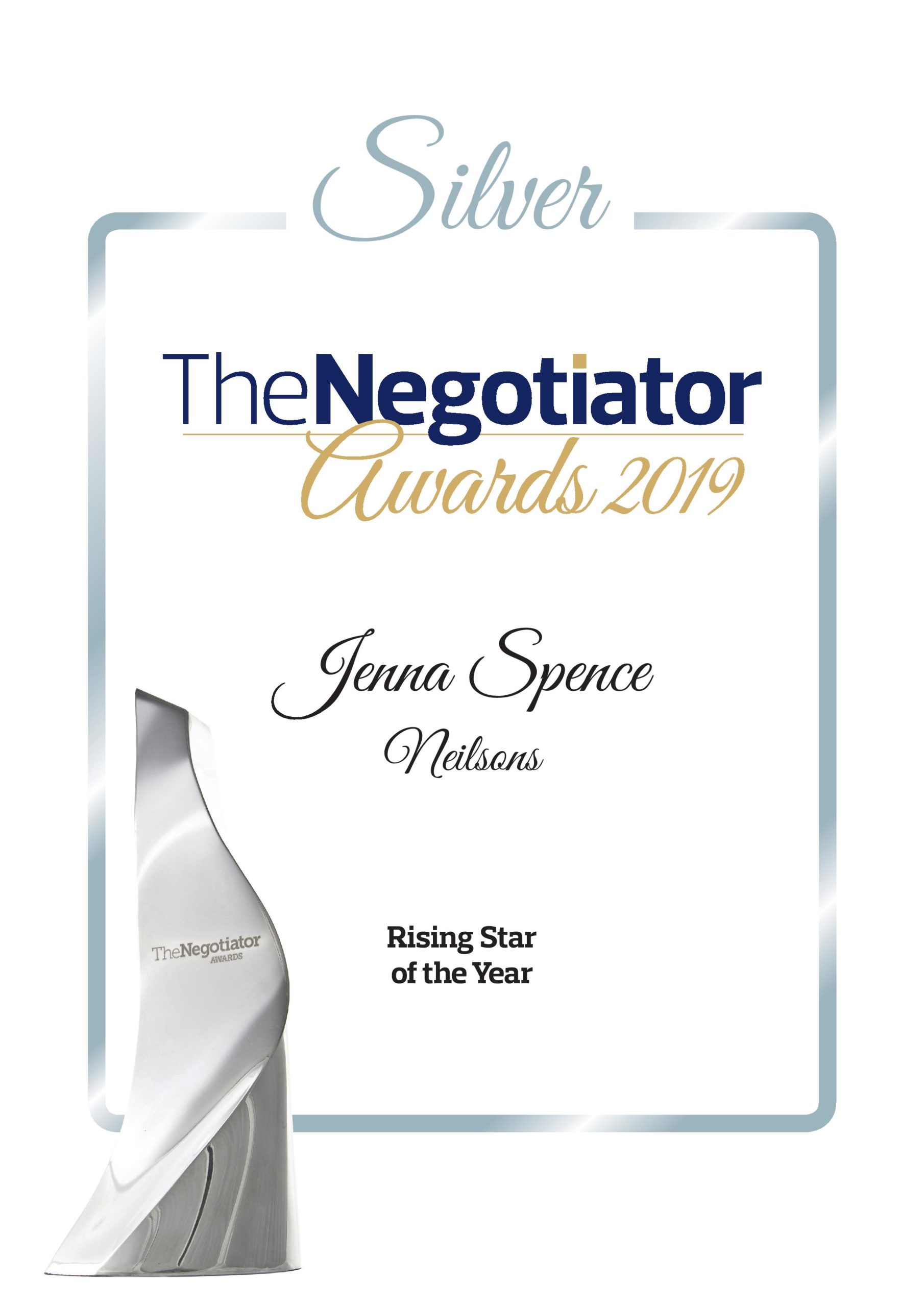 Are you thinking of selling and/or buying? Book your free consultation with Neilsons online here!