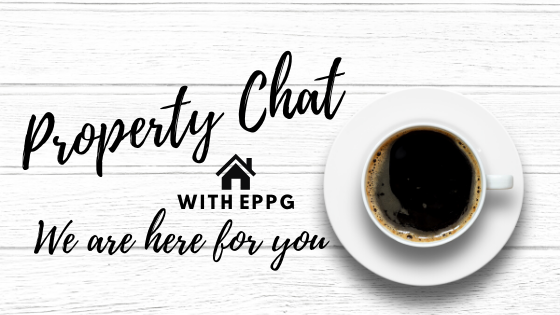 Last week, the first of our two-part series on 'Why Choose A Solicitor Estate Agent?' was released on selling. You can read this article here, with specific sales advice and tips.
This week, we turn our attention to the purchase side of the transaction. Whether you are selling and buying, buying only, upsizing, downsizing, a first time buyer or a buy to let investor – the experience of a Solicitor Estate Agent guiding you every step of the way with their expertise is invaluable.
The Purchase
If you are selling as well as buying, your Solicitor Estate Agents will coordinate your sale alongside your onward purchase and look after the conveyancing for you. You have the peace of mind, knowing that your entire transaction from start to finish is being seamlessly dealt with in-house.
If you are buying only, a Solicitor Estate Agent can help you navigate the market with their experience handling hundreds, if not thousands, of sales and purchases each year. This means that residential conveyancing Solicitors at Solicitor Estate Agent firms really have their fingers on the pulse of the local property market dynamics.
EPPG Solicitors are excellent negotiators too; this can benefit you in terms of your sale if selling but is equally as important in terms of your purchase too. Negotiations for a purchase are not just price related. The date of entry and a client's position are all additional points of negotiation. There are many conditions in terms of the standard clauses that are attached to even the most standard Offer and these points need to be navigated to protect your interests but also ensure that the regulations and legal requirements of lenders and Registers of Scotland are adhered to.
EPPG member firm Solicitors will take time to listen to your objectives, review and discuss the Home Report, research past sales which are made available to EPSC member firms only – giving you complete analytical insight to what is selling where and for what price.
It's worth nothing that your Solicitor also liaises with important parties to your transaction such as your mortgage broker, lender, any surveyors required etc. It is important to consider the number of connections and relationships that are needed for a smooth transaction and EPPG Solicitors offer this.
You can count on us to give you relevant advice, based on your own individual circumstances. A Solicitor is always to act in the best interests of their client.
We know the market and are here to guide you through the purchase maze.
All EPPG member firm Solicitors will discuss a comprehensive strategy to help you achieve your goal.
We take great pride in what we do and are delighted when we help our clients achieve their goal.
Please do not hesitate to contact an EPPG Solicitor to discuss how we can help you.
The Difference: All in-house
Most clients start their journey of moving home with some basic clear objectives – to receive the sale funds into their bank account and/or to collect the keys to their new home.
The journey to reach these milestones can be varied – but ultimately only a Solicitor can finalise those points for you.
Why then appoint an estate agent only for your sale that cannot accomplish your final goal?
Strategy is core to a successful sale and/or purchase process and having the opportunity to liaise with Solicitor at the outset is key.
After all, whilst the Solicitor might not handle every aspect of your sale or purchase in person (for example obtaining professional photographs or booking in every viewing) – they are overseeing the entire process to ensure that the strategy that you discussed at the outset is on track.
This is what a Solicitor led service is all about, the person that you rely on to pull everything together is the same person that you discussed what it was you were trying to achieve at the outset.
The Future
The relationship you have built with your Solicitor Estate Agent has now seen you move into your lovely new home. The role of a Solicitor does not end there.  There are many things to consider once you have bought your new home, and not just where to put the furniture. Owning a property naturally throws up questions on protecting assets and loved ones. No one likes to think about becoming incapacitated or dying, but it's important to protect your family and friends in case of all possible eventualities. Your Solicitor can assist you with preparing or changing your Will or setting up that all important Power of Attorney, too.
Testimonials of EPPG firms
Neilsons: "I bought my first home using Neilsons Solicitors and found them to be excellent, especially given the extra stress caused by the current situation. My Solicitor Aidan was very communicative throughout the process, very quick at the conveyancing and dealt with various issues with the Selling Solicitors in an efficient and professional manner. Aidan was very reassuring, and I felt in very good hands. I would happily recommend Neilsons Solicitors to anyone looking to buy a property."
Warners: "Hi Scott – I wanted to thank you, in particular, and all the team at Warners for all of your assistance and hard work that you all did in relation to our house sale and then the subsequent purchase of our new house.  You were professional and so helpful at all times to Ian and I. It had been many years since we had been through the process and you made everything so smooth and were always available to us when we had questions. We could not have gotten through this without you, especially given the current situation with Covid-19 and the lockdown. Thank you so much, again, and we will be recommending Warners to friends and family for any legal assistance they may require. Kind regards to you and hope you are doing well and safe in the crisis we are going through."
Deans: "As a first-time buyer with little understanding of everything, particularly the Scottish system – Deans were amazing! Very knowledgeable staff who are extremely approachable and make things easy to understand without being patronising if you don't understand the jargon. Also super-efficient and helpful, helping us to ask the right questions and to secure the best flat we could for the best price. I couldn't be happier! Have since also used them to write a will and was again super happy with their outstanding service. Will most definitely recommend them and use them again if/ when required."
VMH: "I'd just like to say thanks to both you and Nicola for all your help, and for everything continuing to go very smoothly despite the ongoing COVID-19 crisis. VMH have been invaluable and we are both very grateful."
Want to know what you can do now to prepare for a future purchase?
Book a free telephone or video consultation with Neilsons online here