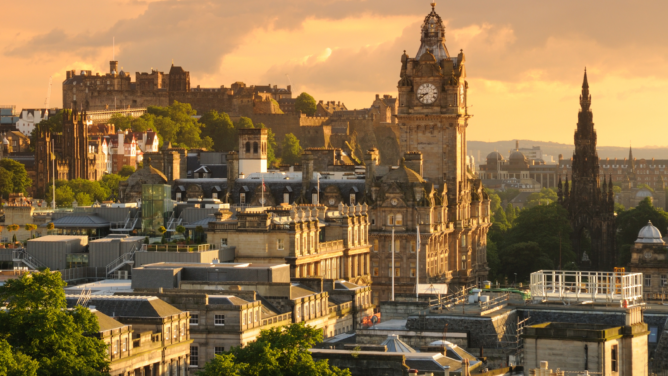 In August 2022 there have been welcome changes to the Low-Cost Initiative for First Time Buyers and other priority groups (more commonly known as 'LIFT') in the Open Market Shared Equity Scheme (OMSE).
13,000 people in Scotland have already taken advantage of the scheme, and these changes will give buyers more flexibility and better equip them to offer in a highly competitive market.
Who is the open market shared equity scheme in Scotland aimed at?
The scheme is aimed at first time buyers and other eligible priority groups such as the over 60s, disabled people, members and veterans of the armed forces, and social renters to provide assistance when purchasing a property.
For those who are not lucky enough to have access to a sizeable deposit this scheme can aid potential buyers to take their first step on the property ladder.
How does open market shared equity in Scotland work?
In order to be approved for the scheme, eligible buyers must go through an application process including a financial assessment. The scheme is free to apply to and there is no obligation to proceed with a purchase thereafter. Once approved, buyers can benefit from additional funding towards their deposit of up to 40% of the purchase price.
There are various thresholds dependent on property location and size which dictate what buyers can offer, further details of the new thresholds can be found at: https://www.gov.scot/publications/open-market-shared-equity-thresholds/
Once the purchase is complete, a security will be registered in the Title Deeds in favour of The Scottish Ministers, the government body providing the funding. Any percentage contribution to the original purchase, will then be repaid upon any future sale of the property.
What has changed in August 2022?
Previously, buyers did not have the option to offer over the Home Report value however buyers can now pay over valuation provided the funding is coming from their own savings. This change will be hugely beneficial as previously it has been difficult to secure properties at market value under current levels of demand. Despite this change, the LIFT threshold in relation to location and property size remain in place.
The threshold prices for properties have also increased in most locations across Scotland which has been based on market assessment in these areas.
Next steps for future 'LIFT' buyers?
Those interested in taking advantage of the scheme should contact a mortgage advisor in the first instance to arrange their mortgage in principle with a lender accepting of the scheme, which is required to apply. Generally, brokers will also assist in submitting the application to the scheme itself. Once approved, your Solicitor at Neilsons can advise on the next steps in securing your now home.
Those already approved for the scheme do not need to reapply to take advantage of these changes.
For further information on how the changes to the scheme could benefit you please visit https://www.linkhousing.org.uk/LIFT or do not hesitate to contact Neilsons on 0131 316 4444 for further help and assistance with your purchase or book a free, no obligation consultation below.
Book a free telephone consultation with Neilsons online here