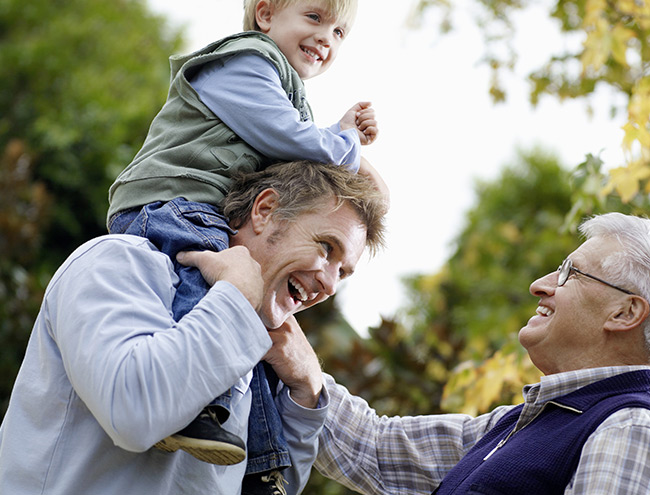 Our trainee Solicitor from our Picardy Place office in Edinburgh City Centre, Aidan Tuohy, reflects on Dementia Action Week and why Powers of Attorney are truly an 'insurance' policy worth talking about.
"At the end of May, many solicitor firms across Scotland took part in 'Dementia Action Week.' The purpose of Dementia Action Week is to raise awareness and encourage families to have difficult conversations with loved ones living with dementia. We at Neilsons Solicitors and Estate Agents are no different when it comes to raising awareness and we are keen to ensure our clients are aware of the legal solutions at hand.
As a society, we are currently dealing with the wider implications of an ageing population where people are living longer, meaning conditions such as dementia are on the rise. It is understood that 850,000 people in the United Kingdom are suffering with dementia today. This number is expected to grow to over 1 million by 2025 and over 2 million by 2051! 
A dementia diagnosis can be a traumatic and worrying time for families who can be unsure of how best to protect their loved ones. However, there are certain legal solutions which can provide sufferers and their family members with the peace of mind that their interests are best protected by those who care most about them.
A 'Power of Attorney' is a legal instrument which allows individuals to appoint the people they trust most to be their 'Attorneys.' This provides the persons appointed with the relevant legal authority to make decisions on their behalf. This can be matters relating to personal welfare but it can also convey further powers in order that an Attorney can manage an individual's property or personal finances.
An Attorney can be appointed so long as the individual who appoints them holds capacity, something which can be determined by a Solicitor or general practitioner. The powers being transferred to the Attorney provide a considerable amount of authority, therefore, it is vitally important that the Attorney is someone whom the individual trusts and is confident will always act in their very best interests.
Many solicitors describe a Power of Attorney as an 'insurance policy'. It is something which it is hoped will never be needed, however, in such circumstances that it is, you are extremely grateful that it is in place. Many people wrongly assume that if they were to lose capacity, their next of kin would simply take over their affairs and matters would be managed simply from thereon. Others believe that a Will is sufficient protection for such circumstances. Unfortunately, this is not the case and loved ones would be prevented from making welfare decisions or accessing things such as bank accounts without the relevant authority.
As people often leave it too late to appoint an Attorney they are forced to go down the Guardianship route which involves petitioning the courts to appoint a Guardian for the person concerned. Very often, this can be someone that the person may not have appointed if they still held capacity and it can be an extremely distressing time for families. Furthermore, it is a process which takes a great deal of time and many families are forced to pay thousands of pounds in legal fees to obtain Guardianship.
This is why it is so important that families have these difficult conversations early on and make suitable arrangements for their loved ones who are battling dementia. The Alzheimer's Society have created an excellent list of 'conversation starters,' (click to view) to help families broach what is a difficult subject with their loved ones. 
At Neilsons Solicitors and Estate Agents, we have a dedicated team who specialise in Wills and Powers of Attorney and they would be happy to talk you and your family through the process and the costs involved when preparing a Power of Attorney which is considerably cheaper than the Guardianship route. Please do not hesitate to get in touch with us to have a free, no obligation conversation with a member of our specialist team in Edinburgh and the Lothians." 
Want further advice? Book your FREE consultation with Neilsons online here!