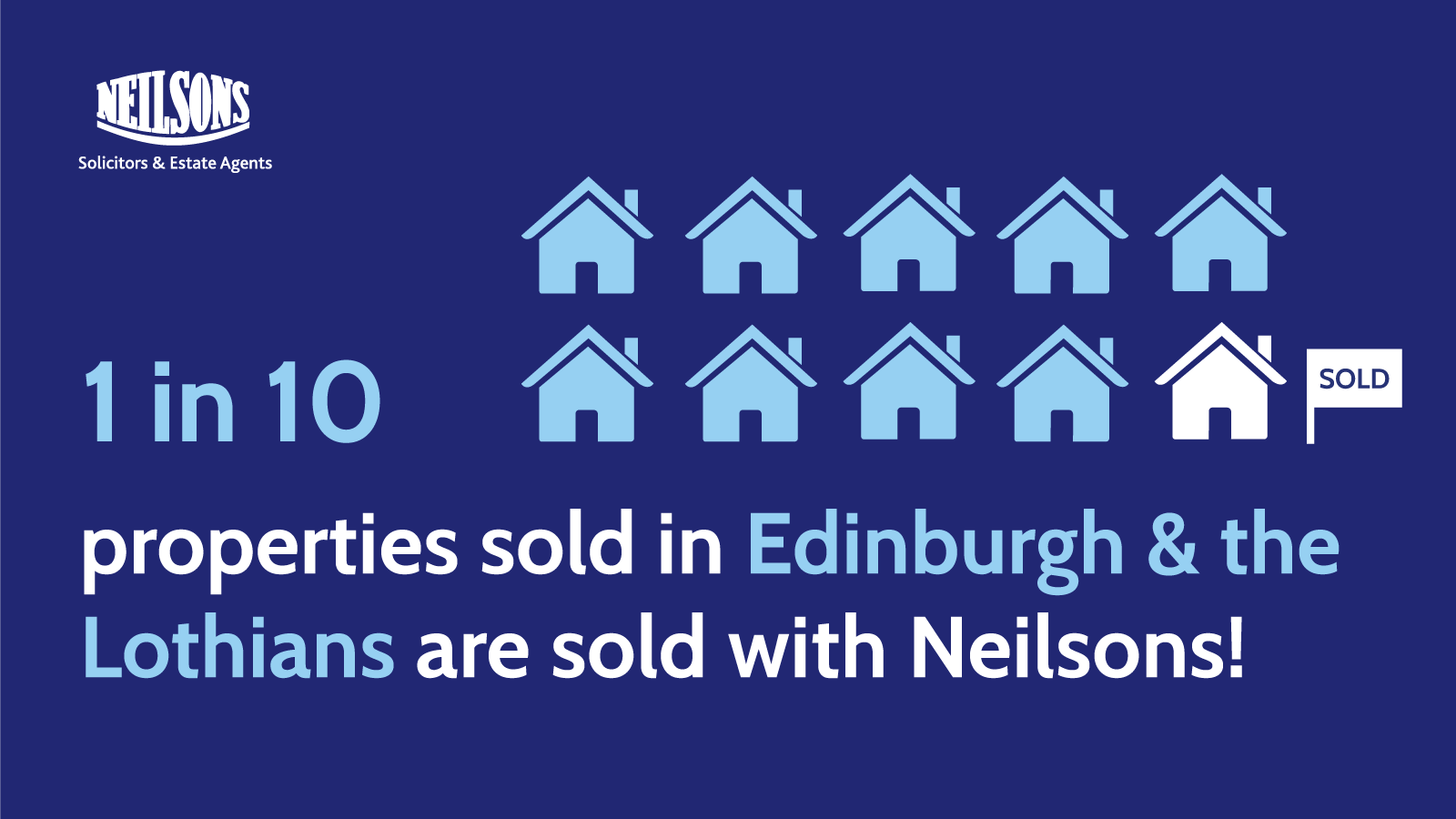 The property market in Edinburgh and the Lothians has experienced unprecedented demand and significant changes in recent times. As we emerged from the Covid-19 lockdowns, the market exhibited a dysfunctional and overheated state, with properties achieving record selling times and prices. However, amidst political turmoil and interest rate adjustments, the market has shown remarkable resilience. In this blog, we will explore the current state of the Edinburgh and Lothians property market, dispel sensationalist media claims with facts, and discuss the outlook for the future.
A Resilient Market
Contrary to sensationalist headlines, the Edinburgh and Lothians property market has remained robust despite the wider economic challenges. Activity levels continue to surpass those seen in the best years of the market before the pandemic. While other parts of the country may be experiencing a slowdown, the local market has maintained its strength. Closing dates and offers above the Home Report value remain the norm for desirable properties, indicating sustained demand and competition.
Property prices in Edinburgh and the Lothians have remained strong. According to recent data from ESPC, the average property price in Edinburgh is around £280,000, with some areas experiencing even higher average prices. At Neilsons, our average selling price was £300,262 in June. 11.1% higher than last June.
In June 2023, properties in Edinburgh and the Lothians had significantly shorter selling times than earlier in the year, with an average of just 17 days until properties went Under Offer at ESPC member firms like Neilsons. This represents a notable improvement in speed compared to earlier in the year when properties typically took around 3-4 weeks to sell. The faster pace of transactions suggests a highly active and – in many cases – competitive market.
Regional Dynamics
It is essential to recognize that the UK property market is a patchwork of individual markets, each with its unique dynamics. Lazy generalisations about the entire UK market can be misleading. In Edinburgh and the Lothians, the market has its own distinct characteristics, which have contributed to its resilience and continued growth.
Despite the doom and gloom portrayed in the press, several areas within Edinburgh and the Lothians have witnessed year-on-year price growth over the past three months. Some notable increases include Bonnyrigg with a rise of 10.2%, Musselburgh with a rise of 10.2%, Leith with a rise of 6.1%, Dunfermline with a rise of 4.2%, Newington with a rise of 3.3%, and Corstorphine with a rise of 2.9%. These figures demonstrate the resilience of the local market and highlight the ongoing buyer demand for properties in these areas.
A Shift Towards Balance?
As we progress through 2023, many industry experts are reporting that the Edinburgh and Lothians market is gradually transitioning to a more balanced state. The pandemic-induced and overheated hyper "sellers' market," driven by the demand for properties with outdoor spaces and room for remote work, is showing some signs of calming down however June 2023 has been incredibly busy for property market activity that continued assessment is required after summer and beyond.
A change would certainly be welcome news for those who have been considering a move over the past couple of years but have been deterred by intense competition. The market is expected to offer a more even supply to meet the demand, resulting in slightly less competition at closing dates and perhaps more fixed prices.
The Future Outlook
Edinburgh and the Lothians continue to be highly desirable places to live, with a growing population and a resilient local economy. The region's economy is predicted to outperform other parts of the UK this year, further solidifying its attractiveness for property buyers. While the market may not shift to a traditional "buyers' market," it is expected to provide a more balanced environment with ample opportunities for both buyers and sellers.
Why Experience Matters
In navigating the evolving property market conditions, it is crucial to work with experienced professionals who understand the nuances of the Edinburgh and Lothians market. Neilsons, with over 45 years of experience, has weathered numerous market conditions and can adapt to fluctuating dynamics. 1 in 10 properties sold in Edinburgh and the Lothians are sold with Neilsons! Our expertise ensures that properties are accurately valued, professionally marketed, and promoted to maximise their potential in any market conditions.
The property market in Edinburgh and the Lothians has proven its resilience despite challenging times. Demand remains strong, and while the market may be gradually shifting towards balance, it continues to offer opportunities for buyers and sellers alike. As we move into the second half of 2023, working with experienced Solicitor Estate Agents like Neilsons will ensure that properties are positioned for success in this market. Whether you are buying or selling, Edinburgh and the Lothians present a promising landscape for property transactions, backed by a thriving economy and a highly desirable living environment.
Book a free consultation with Neilsons here!