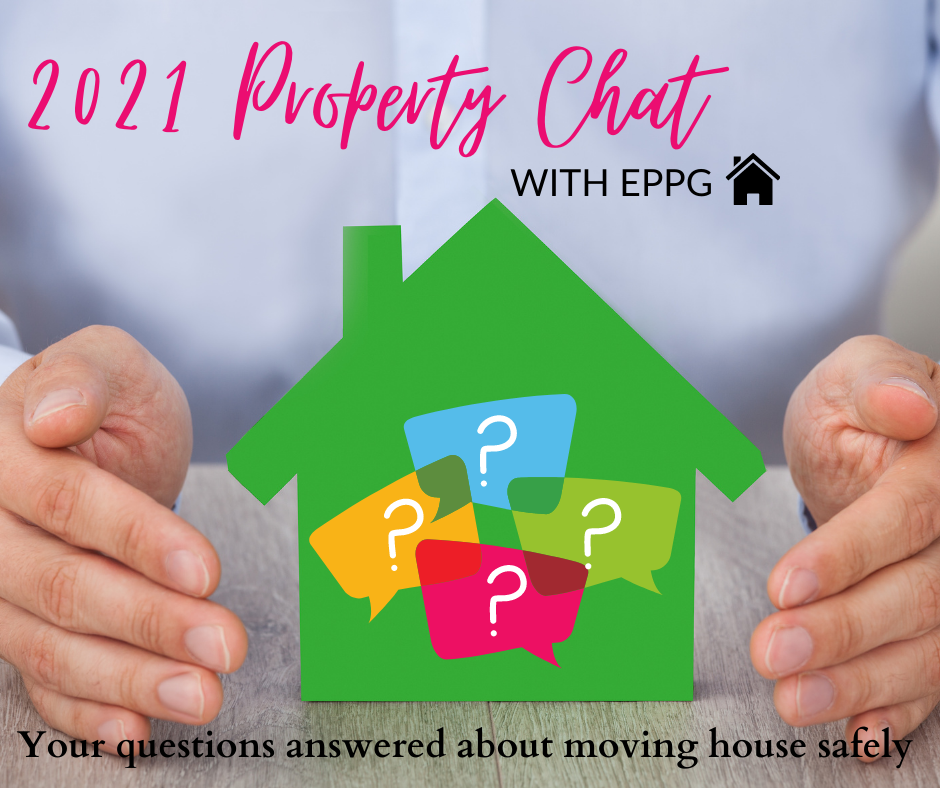 The Edinburgh Pro-Active Property Group (EPPG), consisting of Deans, Neilsons, VMH and Warners was created during the first lockdown of 2020 to provide up-to-the-minute advice, help and information from the coal-face of the Edinburgh property market.
Together, as just 4 firms out of 169 ESPC member firms, we represent over 25% of the properties listed on the ESPC and so are well-placed to inform on what's really happening in the local property market.
We aim to continue our helpful blogs throughout this year and particularly as we head in to this new lockdown, which is throwing up lots of house-move questions!
Below we answer some questions we've been frequently asked by our clients, both buying and selling, over the past couple of days as the new restrictions take effect.
The key point is that unlike the first lockdown last March, activities related to moving home are permitted. This includes viewings, valuations, surveys, photographers, and removals – including travel across UK borders and tiers for such activities. The thing of key importance to us at the EPPG  is keeping everyone safe & healthy, and we answer these questions with that in mind.
CAN I VIEW A PROPERTY?
Yes. The emphasis is on virtual viewings in the first instance.
EPPG firms were virtual viewing innovators during the first lockdown, arranging viewings by video call, with 360 tours, videos and social media live tours so we've got heaps of experience for buyers and sellers alike.
Virtual viewings are a great way to create a shortlist of properties you'd like to find out more about and can save a buyer a great deal of time and effort going out to see things in person.
We firmly believe virtual viewings will stay a strong part of the house buying process in the future too!
We all accepted offers from virtual viewings, both subject to an in-person viewing and from the virtual viewing alone so it needn't be an impediment to a sale.
In person viewings are permitted where necessary too, but buyers be prepared that your buying position may be scrutinised more than in previous times.
When booking a viewing, selling agents are likely to check that you're ready, willing and able to move by asking for your financial position, if your mortgage if necessary, is arranged in principle, what your timescale for buying within is and if you have a solicitor lined up ready to act on your behalf – please don't be put off by such questions – they are there to keep everyone safe.
Where an in-person viewing goes ahead the guidance on FACTS comes in to play: please use sanitiser, wear a facemask and maintain a 2m distance from the person showing you around.
Sellers should prepare for a viewing by opening all the internal doors and switching lights on in advance so viewers don't have to touch anything in the property. It is sensible to have windows and doors open to keep a flow of fresh air through the property too. Buyers and sellers alike should keep viewing appointments to a maximum of 15 minutes and any necessary conversation or Q&A should take place outside – wrap up warm in the current climate!
CAN I GET MY PROPERTY VALUED?
Yes. It is most sensible to get your property valued near the time that you intend to sell it. Market conditions can change, so if you're not actually thinking of moving for another six months it makes sense to wait.
A virtual valuation should be offered in the first instance – something that EPPG firms were pioneers of in the first lockdown.
An experienced valuer can provide you with an accurate value based on floorplans, photographs or a videocall tour of your property. They will look at up-to-the-minute comparable sales and provide anecdotal evidence of recent sales in your area. This is why it makes sense to use an experienced professional valuer from an EPPG firm rather than a less experienced agent or online value calculator only.
More unique properties without recent comparable sales, properties where no pictures, plans or video calls are available or unoccupied properties can be visited for an in-person valuation at first.
Similar to a viewing, guidance on FACTS should be adhered to and valuation appointments kept to the shortest time possible, with plenty of further discussion available on the phone, email or videocall. All EPPG agents have adapted to providing valuations this way in the interests of everyone's health & safety.
CAN I PUT MY PROPERTY ON THE MARKET?
Yes. If you consider it necessary and essential to get moving at the moment then we can certainly market your property for you.
After your selling agent's visit, your selling agent will instruct a professional photographer and surveyor to attend the property for your photography, floor plan and Home Report.
Surveyors and photographers are permitted to attend, again following safety guidelines and the necessary comprehensive marketing can be done by our teams working safely from home.
When the photographer and surveyor phones you to book the appointment, please make sure that you do not arrange these appointments for the same time; they need to be adequately spaced out to maintain social distancing and safety.
A huge number of buyers have been searching for properties online over the past 10 months of the pandemic and demand has significantly outstripped supply with many re-assessing their home needs after spending more time in the home than ever before, and due to the attractive LBTT reduction which is saving many buyers up to £2100 until 31st March 2021.
All of the EPPG firms will gladly offer personalised advice and discuss this further with you. We all kept working throughout the pandemic to provide our clients with a 5-star service.
CAN I MOVE?
Yes. Whilst there are complexities caused by the pandemic and the logistics of physically moving are no longer straightforward, all of the legal steps to secure the sale or purchase of a property can be safely carried out.
People have needed to move during the pandemic for all sorts of reasons, from key workers moving for jobs, families desperately needing more space or those who've had to downsize. EPPG firms have worked hard to make it happen and will continue to do so.
ARE YOU OPEN?
Yes, very much so, but quite differently to before the pandemic.
In line with government guidance, all of our offices are currently closed to the public with the overwhelming majority of staff working from home and only essential staff in the offices carrying out duties that can not be undertaken from home. We are all still easy to contact by phone, email, videocall or on social media. We are here to help so please don't hesitate to get in touch with any of us.
EPPG Reviews from during the pandemic:
Deans: We have used this locally-focussed legal firm four times now for buying or selling property and, every time, they have surpassed our expectations.
As sellers, their friendly staff gave us outstanding service in terms of creating online content, online marketing across the main property websites, and day-to-day management of viewings for prospective buyers… All for a very reasonable fee.
As negotiators purchasing on our behalf, their decades of experience in this highly-competitive market helped direct us away from less desirable properties and, over the piece, they have saved us literally tens of thousands of pounds on final agreed sale prices compared to what we were initially prepared to offer.
We have already recommended Deans to several of our friends who are looking to move house or invest in a rental property, and are pleased to do so online, too.
VMH: Excellent customer service from beginning to end (and we were in lockdown due to Covid-19). As well as being supportive and patient throughout the whole selling and buying process everyone was very responsive. If we had a question or wanted to meet someone it happen within a few hours. It felt as though the whole team really put the customer first…. Although we have moved to a different town we are staying with VMH ……They make you feel safe.
Neilsons: I used Neilsons a while ago when I bought my first flat and found them really good to work with, so 4 and a half years later I knew to use them again to sell my flat and move up the ladder. Their prices are fair and I wouldn't trust anyone cheaper and I spoke to other estate agents who seemed unnecessarily expensive. I was unlucky with my timing as a few weeks after accepting an offer on my flat we went into lockdown and that brought its own complications. Neilsons were always available to answer my questions, concerns and rants and kept giving a fantastic service. It's important to mention that many of their competitors did not respond the same way. A big shout out to Ginny and Claire as I know I'm an emotional customer. Now in my new flat, happy and settled I couldn't recommend them more. They were fantastic at their jobs, especially noted as they were probably working the trickiest market of their careers. Moving home is one of the most stressful things you can do and I wouldn't do it with any other estate agent.
Book a free telephone consultation with Neilsons online here