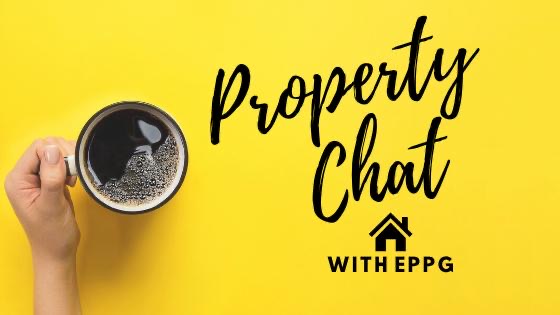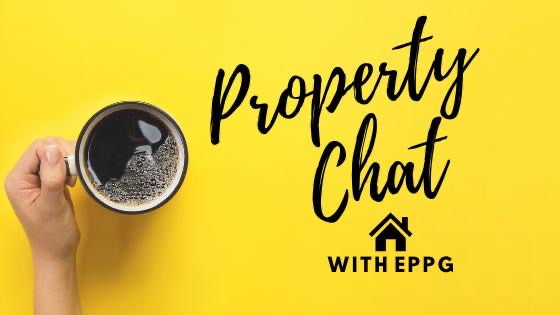 With the Scottish Government Guidelines on reopening the property market published this week and the restrictions on house moves being relaxed in Scotland from Monday 29th June 2020 our blog offers a useful guide on preparing your home for sale.
Choosing a pro-active Solicitor Estate Agent who has demonstrably worked hard for their clients throughout lockdown should be the first step.
The Edinburgh Pro-active Property Group (EPPG) of Neilsons Solicitors and Estate Agents, Deans Solicitors & Estate Agents, Warners and VMH all adapted during lockdown to safely work from home with innovative marketing solutions, many successful sales including competitive closing dates and offers accepted well in excess of Home Report values and on-the-ball legal teams getting missives to a swift conclusion.
Find out how and where the agent you choose is going to market your property. Note that for ESPC member firms like the EPPG firms, all-important ESPC marketing is not optional but should be supplemented by other portals and eye-catching social media.
Property doesn't have to be state of the art to sell well, but it does have to be clean and well-presented. The holy trinity of preparing a property for sale is to CLEAN, DECLUTTER & DEPERSONALISE.  Buyers are keen to see and envisage their next home rather than yours so packing up your personal effects & photos can be a cathartic step to start the moving process with.
But first things first, kerb appeal! Now, more than ever, the outside appearance of a property is important. Buyers are likely to drive-by or view the outside of a property before committing to an indoor viewing. First impressions count and the front entrance to your property is likely to be the first and last thing that a buyer sees. A lick of fresh paint to the front door and shining clean ironmongery help create that great first impression. Clear away any weeds or gathered litter and leaves and make sure the house number is clearly visible, buyers like to have confidence that they are at the right address. If the property is in a communal stair make sure it's obvious which entry buzzer to press and that the communal areas are clean and tidy.
Moving inside the property, it can be useful to plan out a route that you would use to show buyers around. It may be with social distancing measures in place that you prefer to wait outside and let buyers wander by themselves making it more important than ever that each room in the property is given a clear purpose – especially double bedrooms, which should be presented and dressed as such as far as possible. Clever hacks include using airbeds/temporary furniture dressed to be the real mccoy with duvets, pillows etc. Note that excess furniture and clutter can make spaces look smaller than they really are so think about what you can get rid of or store and live without until you move in to your new home. Key things to create space for are dining – is there space for a small table and chairs in the kitchen? And in the post-lockdown times we're moving in to, Home Office space is very desirable – could a large hallway or spare bedroom offer space for a desk & chair? If space for these things is not available, think about how they could be created, perhaps using attic space with conversion potential or outside space that offers scope for extension (subject to the usual planning and consents).
We have some further amazing tips from from Shepherd Surveyors, Katie Townsend Garden Design and Homelii Home Staging on preparing for your home report, staging your property for sale and presenting your garden for sale.
Top 5 tips on preparing for your Home Report from Shepherd Surveyors:
Obvious Defects – any obvious defects should be rectified. For example, the mastic seal around the bath or shower should be intact, any missing window/door handles should be replaced/repaired etc.
Decor – The decor of the property should be as fresh as possible to your best capability.
Clean and Declutter – there will be a photographer coming too who will also want the property decluttered.
Access – Make sure there is access available to roof voids, garages and cupboards.
Information –  Your surveyor will ask questions about any alterations/extensions and repair works you have done to the property. Having as much information as possible to hand will help. If the surveyor can put in the Home Report when the works were done and if there is a guarantee, this will provide peace of mind to potential purchasers and help to sell your property.
Generally, let the surveyor wander around themselves. Anything they need to know they will ask.
Top 5 tips on property staging from Homelii:
Here are a few tips to help you get your property ready for marketing.  Assuming you have already taken any advice, your agent has given you regarding decluttering – if needed – and making sure your property is sparkling clean – these are some easy things you can consider doing to help present your property to its best.  They won't cost a lot but will make a big difference.
Entrance – Consider purchasing a new door mat and placing a plant pot with some brightly coloured flowers outside the front door to create a welcoming feel.  Depending on the size of your hall you could have a plant or bunch of flowers if there is room.
Lounge and Dining Rooms – New cushions are probably the easiest way to refresh your lounge area, stick to colours which will complement or enhance the decor already there and use a variety of patterns and textures to make them look more interesting.  Pictures or canvases, a rug, vases or candles can also be used to further enhance the colours used to make it look more cohesive.  For dining areas or rooms, you might like to set or partly set the table or at least have a nice bunch of flowers or plant on it.  We use a lot of plants in our staging, artificial of course in those circumstances where we are dealing with empty properties, but either real or faux plants help bring warmth and life to a room.
Kitchens and Bathrooms – In kitchens try to only have a limited number of items on your worktops to create a feeling of space and if you need a little more colour perhaps invest in some new accessories/storage tins to brighten things up.  A bowl of fruit looks great but only if it is fresh.  In bathrooms, again less is more, with ideally only some nice handwash/bath/shower gels on display and some fresh towels.  In many bathrooms you can get away with using strong bright colours to liven things up.
Bedrooms – The bedding is probably the most visible thing in the room so make sure it is freshly ironed.  You can go for crisp white bedding and add some colour with cushions or a throw, which can be more formally spread neatly over the bed or more casually draped.  If you have bed covers which are brightly coloured, then keep the rest of the accessories more neutral.   Again plants, vases and candles will look good and a picture above the bed can help balance the look for your photos.
Lighting – make sure all your lights and lamps have bulbs that work and check the lighting in each room at different times of day to see if there is sufficient lighting, sometimes adding brighter (or dimmer) bulbs is the answer and maybe adding more lighting with table or floor lamps if there is an area in a room which is darker.
Don't underestimate the importance of outside space, especially post-lockdown. Well-presented garden spaces can show buyers the potential to use that space as an extra room. Overgrown gardens should be cut back to maximise light and space and not present buyers with a huge gardening chore ahead of them.
Top 5 tips on preparing your garden for a sale from Katie Townsend Garden Design: 
Kerb appeal is everything when selling your home. Not only will your house look so much better but getting your outdoor space into shape could result in a quicker sale and even add thousands onto the asking price. And the good news is that a garden facelift is relatively simple and needn't break the bank. Follow these top tips and give your potential buyer a reason to choose your home:
Tidy, tidy, tidy! Whatever the season, make sure your garden is tidy. Mow the grass, clear the weeds, trim any hedges and unruly shrubs, sweep and clean paths and patios, and tidy away kids' toys. Sharpening up the edges of lawns and borders and giving fences a fresh lick of paint are quick and easy ways to transform your garden.
Refresh pots. A few well-chosen pots of coordinated seasonal planting is a sure-fire way to give your garden a quick facelift. Plus, you get the added bonus of taking them with you when you move! Investing in some cheerful window boxes or hanging baskets will bring a welcoming pop of colour to your front door. Cleverly placed pots can also fill spaces in a border. Take note of the views from your house and put your pots where buyers will see them.
Stage a seating area. Garden furniture helps your potential buyers visualise how their garden could look and how they will use it. Set up garden furniture and, weather permitting, stage it by adding cushions, coffee cups or wine glasses, magazines etc to help your buyers imagine relaxing and entertaining in the garden. In the winter months, a collection of pots on a garden table looks very attractive.
Keep it simple. There's no need to over complicate your garden before selling and splash out on expensive new things. Simpler gardens tend to sell more easily as tricky, complicated spaces can put buyers off.
Keep at it! Keeping your garden tidy and well maintained throughout your selling process is a must, especially if you need it to look its best at short notice. Keep on top of the little jobs and your garden will always look its best for potential buyers.
Get in touch today for free advice!
For any further information and advice, please don't hesitate to get in touch with an EPPG member firm.
We are here to help.
Book a free telephone or video consultation with Neilsons online here