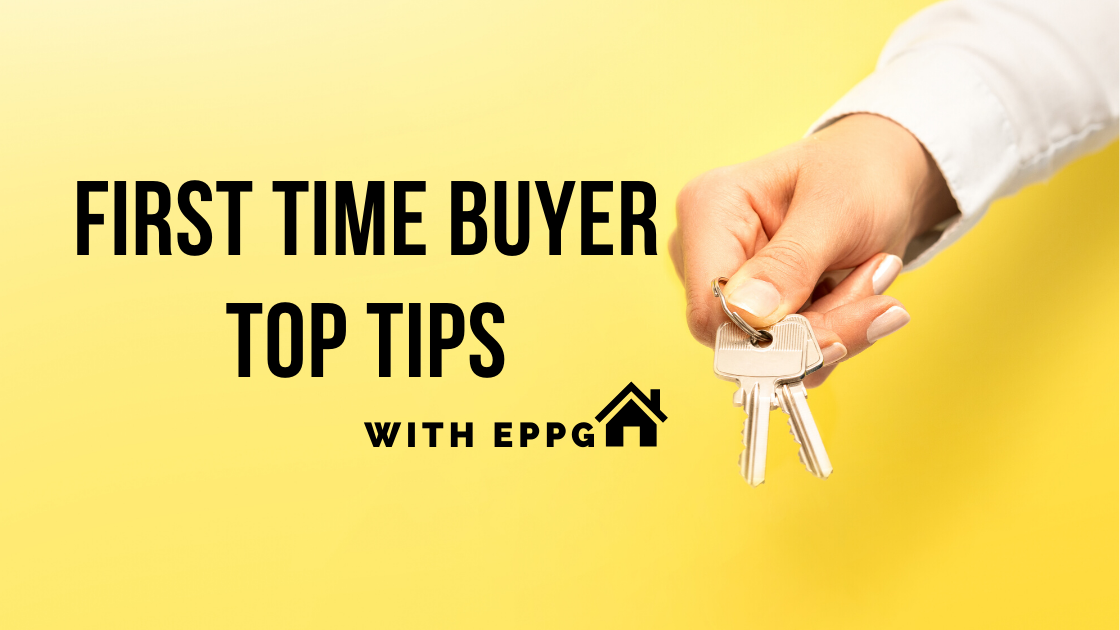 With more and more properties lining up to go on the market in Edinburgh and the Lothians with EPPG firms when it is safe to do so, there are a lot of reasons for local first time buyers to be optimistic and there is  a range of attractive mortgage products and a number of schemes available to assist first time buyers.
In the past few weeks, we have seen a distinct rise in enquiries for those looking to selling one- or two-bedroom flats in areas which are suitable for first time buyers. The fast decline in the appeal for Air BnB investors due to restrictions on international travel and tourism for the foreseeable future means that there are more properties entering the sales market (as well as the long-term rental market).  This will certainly be welcome news for first time buyers who have faced a hotly competitive property market in recent years, with indication there will be more choice coming to the local market soon!
First time buyers should be using this time wisely to prepare. It was the hottest market in Edinburgh and the Lothians prior to lockdown and prudent first time buyers can use the pause in general activity in the market brought about by the pandemic to their advantage.
Right now, there is a lot you can do as a first time buyer to get ready, so that you can jump on new to market properties in the future quickly (or even purchase a property that you like on the market right now!).
With the property market re-opening in England just last Wednesday, portals such as Zoopla recorded activity levels spiking at 139% compared to the previous four weeks as more properties were able to be marketed.
In this article, we detail our top 5 tips for purchasing your first property in Edinburgh and the Lothians along with a top first time buyer property pick from each of our firms. Next week, we will explore all the various schemes which are available to first time buyers in detail.
EPPG's Top 5 First Time Buyer Scotland Tips:
1. First, speak to an EPPG Solicitor.
EPPG firms offer free no obligation first time buyer consultations, with advice specifically tailored to your own individual circumstances. Relax, our firms have helped first time buyers for over 40 years and what's more – we do not charge for the initial discussion, noting interest or any unsuccessful offers. We also offer purchasers fixed legal fees and detail what outlays you are likely to incur as the transaction progresses. This helps you budget from the outset and offers you total transparency.
2. Then, speak to a mortgage advisor.
It's important to know how much you can afford, and what options are available to you, so you can fully understand your budget and start your search. You need someone who can take an overview of the whole of the mortgage market particularly now when there is a wide discrepancy between mortgage lenders' lending policies. Most mortgage advisors are working remotely and can assist you by telephone or video call. We can recommend a trusted mortgage advisor to assist you if required.
3. Before you start to your search, ask yourself if your property priorities have changed since lockdown?
Since lockdown, are you valuing more outdoor space, and do you need the ability to work from home with a good broadband speed? Think about what is important to you, and what is within budget.
4. Do your research – and go digital!
For some time now, online portals and property websites such as ESPC provide buyers with property schedules, floor plans and Home Reports for all properties on the market but there is more research you can do.
You can use Google Earth to check out the general area and when it is safe to travel locally again, you can drive-by, walk down the street and get a feel for the area.
Open viewings are for the foreseeable future likely to be prohibited as safety considerations are paramount.
The virtual reality of the property market is here to stay, and virtual viewings are helpful and will cut down on any unnecessary physical viewings required to take place in the future whilst social distancing must be maintained.
Watch a property video, 3D or 360 tour if there is one, then ask the seller for a personal video tour on FaceTime, Skype or Zoom if you are really interested. Most sellers are more than happy to accommodate this, and you will get a feel for whether the property is a serious contender for you.
Don't forget to sign up to the ESPC property matching list so that you can be notified straight away when a property is marketed that fits your criteria.
If you are interested in properties currently on the market, our advice is to notify a Solicitor so that they can formally note your interest and, if appropriate, Offer for you "subject to a physical viewing in the future when it is safe to do so".
5. Kirstie and Phil's top tips: May 2020
When it comes to selling or buying a property, Phil Spencer stresses that you should be looking for "Someone you trust. Someone experienced, who has been around the block."
Kirstie's number one tip is "Have a good lawyer, not some online conveyancer… Are they being proactive? Do they do social media and have a good website? What do they say when you ring them? You want someone dynamic and interactive." (Source: Hugh Graham, The Times: 17.05.20).
Book a free telephone or video consultation with Neilsons online here