Now that 2022 is here, we can look back at what the local property market was like in Midlothian in 2021 in full and we catch up with our local Midlothian property expert, Diane Yates, to get her view on all things Midlothian property market!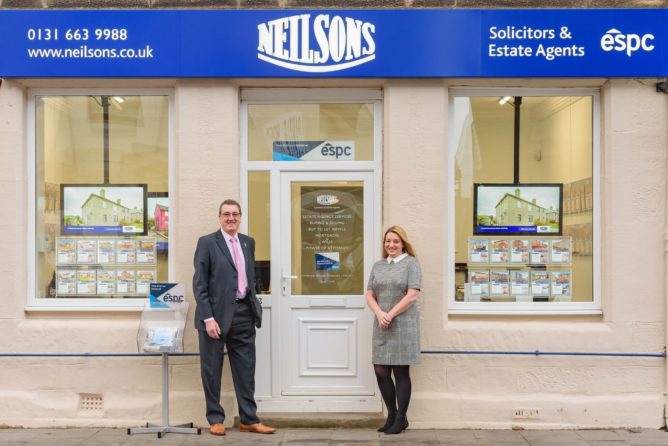 In a snapshot…
In 2021, Midlothian property sales were up 24.2% at Neilsons compared to 2020.
The average time for a Midlothian property to go under offer in 2021 was just 13 days at Neilsons.
The average property selling price in Midlothian according to ESPC was £233,893, 4.5% higher than in 2020.
Midlothian properties on average achieved 105.3% of their Home Report valuation according to ESPC, up 3.4% on the figures achieved in 2020.
Diane Yates, who manages our local Bonnyrigg office, commented: "The past year has shown an ever-increasing demand for homes in Midlothian. Average property selling prices continue to increase and properties are selling incredibly fast, with some of the fastest sales times recorded locally ever!
The average percentage of Home Report valuation achieved has also increased compared to 2020, indicating strong buyer demand for property in Midlothian throughout 2021.
Here at Neilsons, sales in Midlothian were up 24.2% in 2021 vs 2020, with ESPC sales up 13.7% in 2021 vs 2020.
Midlothian has long been seen as a well-connected and very family-friendly region, and we are seeing strong demand for properties of all shapes and sizes in all areas, particularly Bonnyrigg, Dalkeith, Penicuik and Loanhead, as more buyers than before venture outside of the Edinburgh area for properties in the 'race for space' with home and hybrid working a solid feature of many people's home life now. We are also seeing a considerable demand for new build property purchases in the area.
The current dysfunctional sales market is great if you are selling but if you are buying, the market is trickier to navigate with closing dates for professionally marketed and well-presented properties the norm now rather than the exception.
As a Solicitor Estate Agency, we see the market from both seller and buyer perspective and our experience on both sides means that we are able to guide both sellers and buyers through the process from start to finish. This ensures a much smoother, and much more stress-free process, than if say you have one company dealing with your estate agency, another firm dealing with your sale conveyancing and maybe even yet another firm dealing with your purchase. Here at Neilsons, we are a one-stop shop for the entire sale and purchase process, carefully co-ordinating all aspects of your move.
Our local office in Bonnyrigg with local, personal, plain-speaking staff are looking forward to assisting more sellers and buyers in 2022. We recommend anyone looking to sell or buy in Midlothian in 2022 obtains professional, reliable advice and checks out local client reviews."
Book a free initial telephone consultation with our Midlothian team here!