Despite negative press headlines and posts on public Facebook forums suggesting impending doom and gloom in the market, the Midlothian property market – like the rest of East Central Scotland – continues to be exceptionally strong and break records.
Diane Yates, Senior Accredited Paralegal – in charge of our Bonnyrigg branch reports on the facts and analyses all the latest activity in the local market.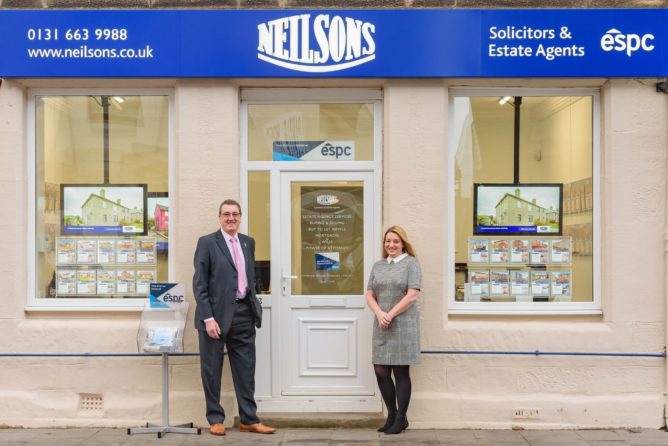 Key Midlothian sales statistics:
At Neilsons, year to date until the end of August 2022, we have recorded a 11.3% increase in average selling prices.
ESPC listings are at the same level in Midlothian as they were this time last year, year to date.
ESPC have confirmed the average selling price in Midlothian is now £246,373.
ESPC member firms like Neilsons are currently selling properties in just 12 days in Midlothian on average.
Three-bedroom houses in Bonnyrigg and Penicuik are performing best across Midlothian, with clear demand for this popular family property type.
Diane Yates, said: "Local property market activity remains exceptionally strong. Buyers are still very active in the area and so properties are still selling very quickly.
Over the past 12 month period, 40% of sales have gone to a closing date which is double the amount of closing dates compared to just two years ago. In areas like Bonnyrigg, where Neilsons are based, we have recorded average sale price increases of 17.5% year on year.
It is clear that there is very strong demand for properties outside of Edinburgh in areas like Midlothian, where there has been significant increases in demand particularly for family homes.
Whilst the property market is of course not immune to external social, political and economic factors, we have to report on the facts as we see them – the market is still incredibly buoyant.
Of course, the hot sales market makes it more of a maze to navigate if you are purchasing.
As Solicitor Estate Agents, Neilsons can help guide you every step of the way with both your sale and purchase if applicable to ensure a smooth process from start to finish. You cannot sell or buy a property without a Solicitor in Scotland and so selecting an agent that combines both services from the outset is the most important initial advice I can offer to those looking to sell and/or buy in Midlothian."
Book a free initial telephone consultation with our Midlothian team here!