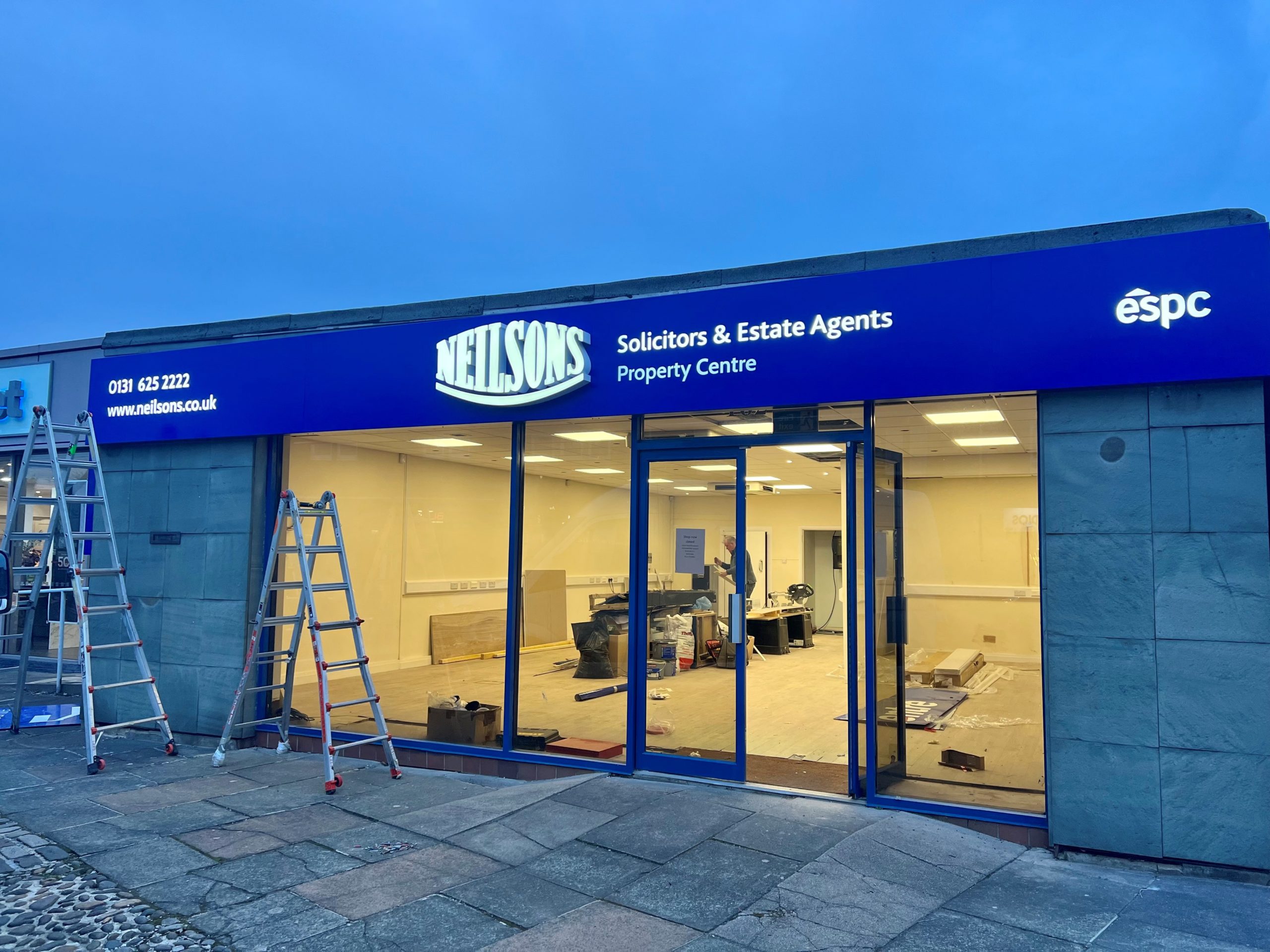 Big changes are afoot on St John's Road and not just on the South Side!
Since 1977, Neilsons have been based in the sociable heart of Corstorphine on St John's Road and we are delighted to announce further expansion in 2023.
Following our humble beginnings with founder Terry Neilson further along the road where the Nationwide is today, Neilsons later established our Head Office at 138 St John's Road with Steve Spence as Senior Partner developing and growing the firm that you recognise today.
Our property department quickly outgrew the small two-person room at 138 and since 1997, Neilsons has been the number one selling ESPC firm in the area. After starting with a team of three staff members back in 1977, we now have a team of 65 staff.
We were one of the first firms to make Solicitor Estate Agency services accessible by opening offices on a shop front basis rather than in an expensive elegant Georgian building and we won't be disappearing off the High Street like other services of late as we strive to continue to remain friendly and accessible for all.
Our Property Department will be moving to 162 St John's Road from 142 St John's Road shortly due to growth and demand for our Solicitor Estate Agency services, following extensive refurbishment works. Some of you may recall that Neilsons previously occupied 162 St John's Road pre-recession in 2008. Over the past 10 years, this site had been let out to Corstorphine Bed Centre who have recently retired.
Jenna Spence, Operations Director, said: "We are all very excited about our expansion plans. There has been a considerable increase in demand for our services locally over the past few years, and we look forward to serving the local community further.
Our innovative and multi-award winning property team will benefit from a bigger base due to growth after doubling market share in recent years, and it provides more meeting areas for meeting with our clients.
As a result of the move, it enables our Head Office conveyancing department based at 138 St John's Road to expand in the previous property department site at 142 St John's Road. Our private client department will also have a more permanent base in Corstorphine as part of the move, with demand for private client services at Neilsons also at an all-time high.
We would like to thank our clients for continuing to instruct Neilsons and for supporting us locally for over 45 years."
Book a free appointment with our team today!