Why it is important to consider implementing a Power of Attorney at any age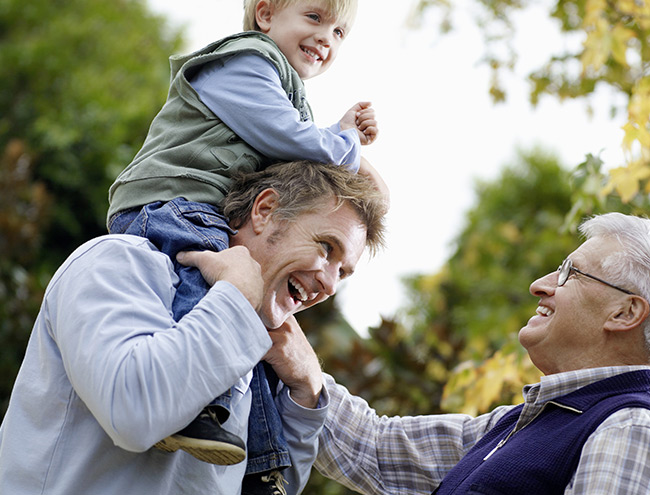 There has been a steep increase in legal orders which give Guardians control over the affairs of adults who have become incapacitated which has been branded as "concerning" by a Watchdog and highlights the need for adults in Scotland to consider implementing a Power of Attorney at any age.
A recent Mental Welfare Commission for Scotland report found that guardianship orders in Scotland rose 12% to 13,501 between 2017/18 and the previous year. Of the total guardianships in Scotland, the majority are for people who either have learning disability (45%) or Dementia/Alzheimer's Disease (41%).
Mike Diamond, the commission's executive director for social work, said: "Most relatives find guardianship helpful, but it is a complex legal process and takes up a considerable amount of time for care professionals."
How Powers of Attorney can ensure your family avoid complex Guardianships
A Power of Attorney is a legal document under which you give a trusted person the authority to manage your affairs should you become incapacitated.
If you become unable, through illness, accident or old age, to look after your affairs then, unless you have a Power of Attorney your loved ones will have no authority to access your bank accounts or deal with any welfare decisions on your behalf.
The earlier the better is best for a Power of Attorney as the document requires to be signed when you are of sound mind and able to give instructions for the administration of your affairs.
It is important to stress that loss of capacity to make decisions is not just about old age as you may encounter temporary or permanent physical or mental incapacity due to illness or accident.
You do not lose the ability to deal with your own affairs if you sign a Power of Attorney – it stays in the background and is only  brought into play if you lose capacity to deal with your own affairs in the future.
If you draw up a Continuing and Welfare Power of Attorney your Attorney can make decisions regarding your medical treatment, decide where you would live and also manage your finances.
What happens if there is no Power of Attorney in place and an adult becomes incapacitated?
Without a Power of Attorney the process for applying for Guardianship can be lengthy and time consuming as the process involves both doctors and social workers.  Until a Guardian has been appointed by the Court no one has access to funds and nobody can make decisions regarding the incapacitated adult's welfare.  There are ongoing cost which are payable to the Office of The Public Guardian together with Court fees and Solicitors fees.  Typically a Guardianship order only lasts for 3 years and requires to be renewed.
You would need to apply for a guardianship through the Courts which can cost several thousand pounds. This is a very expensive and lengthy process which can be avoided with a Power of Attorney in place. It is therefore much more cost effective and efficient to put in place a Power of Attorney which costs just under £300 in most instances.
Book your free consultation with Neilsons Trusts and Executry team here!