Neilsons Solicitors and Estate Agents are reporting a huge surge of property activity which is extremely encouraging for the future of the East Central Scotland property market.
Last week (week commencing 11th May – week 8 of lockdown) Neilsons recorded the following increases compared to the previous week (week commencing 4th May – week 7 of lockdown):
142% increase on Zoopla property enquiries sent to Neilsons from buyers
80% increase in viewing requests from ESPC
66% increase in virtual or desktop pre-sale valuations and appraisals with Neilsons Property Valuation team
50% increase in Home Report downloads from ESPC
22% increase in Neilsons property page views on Zoopla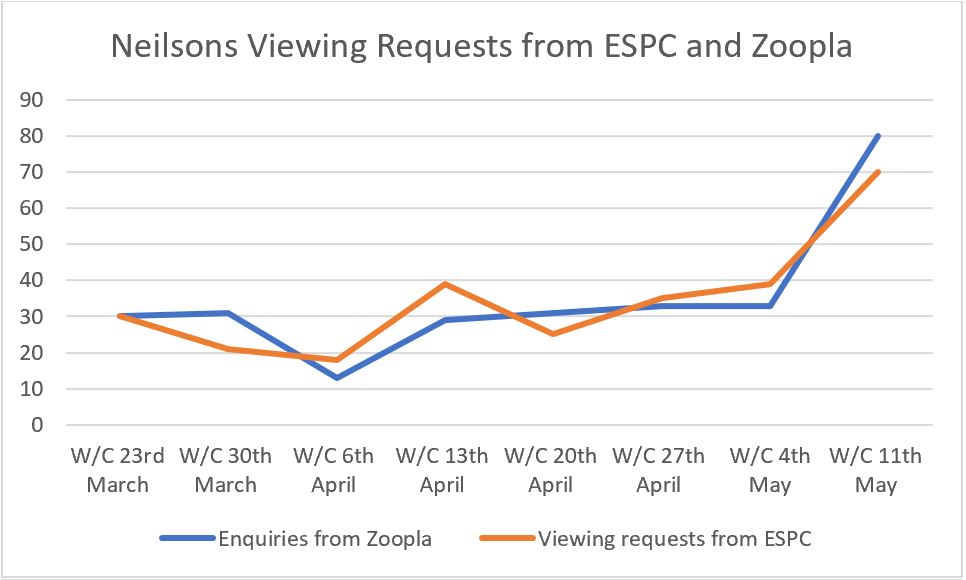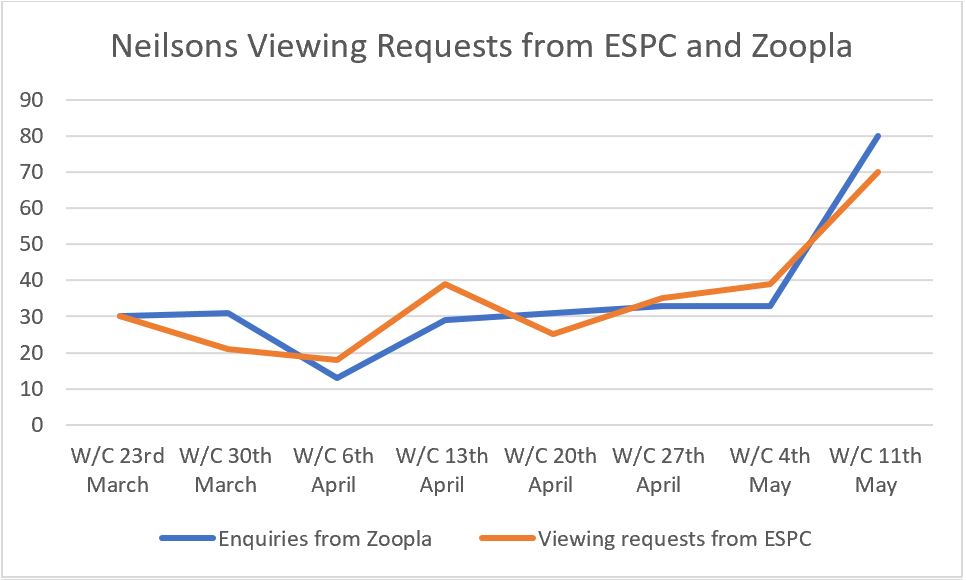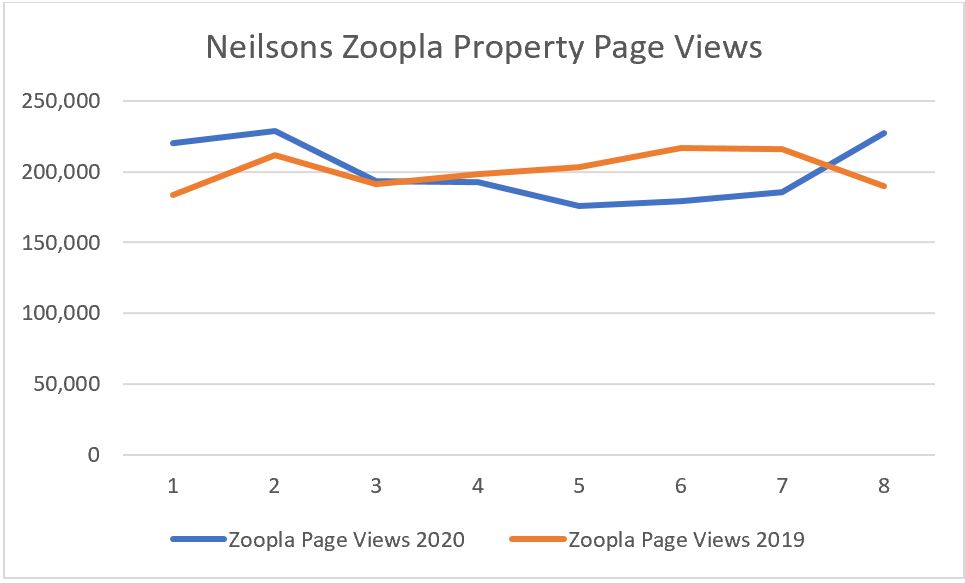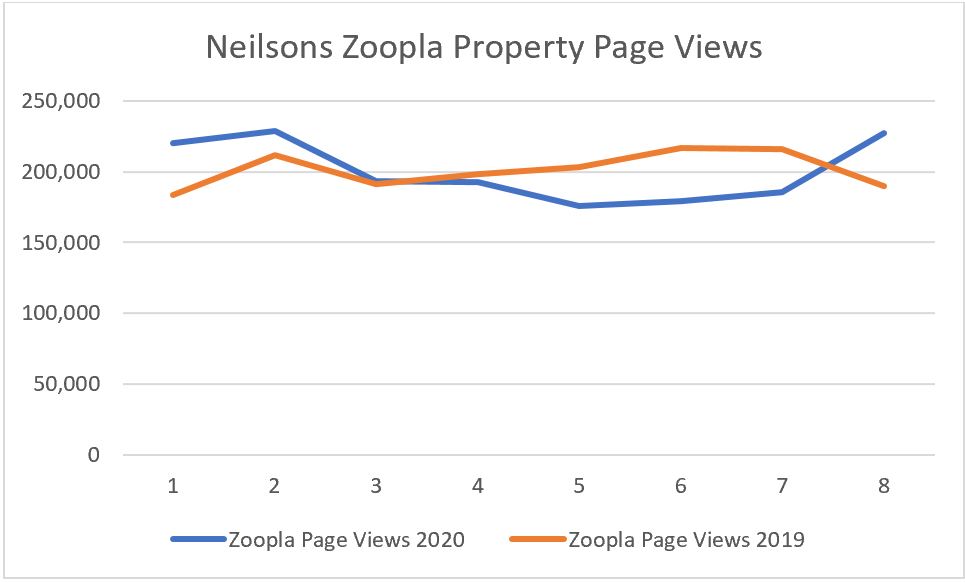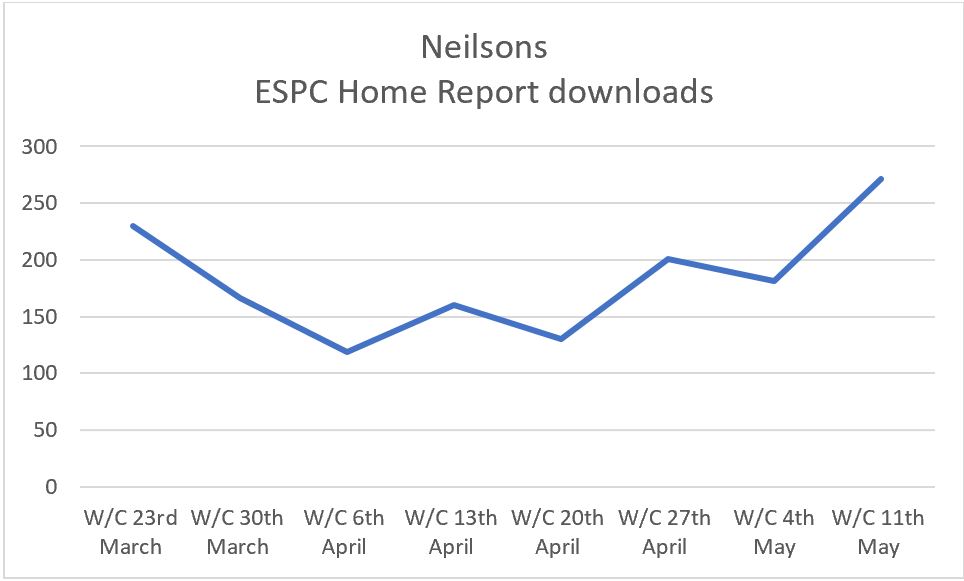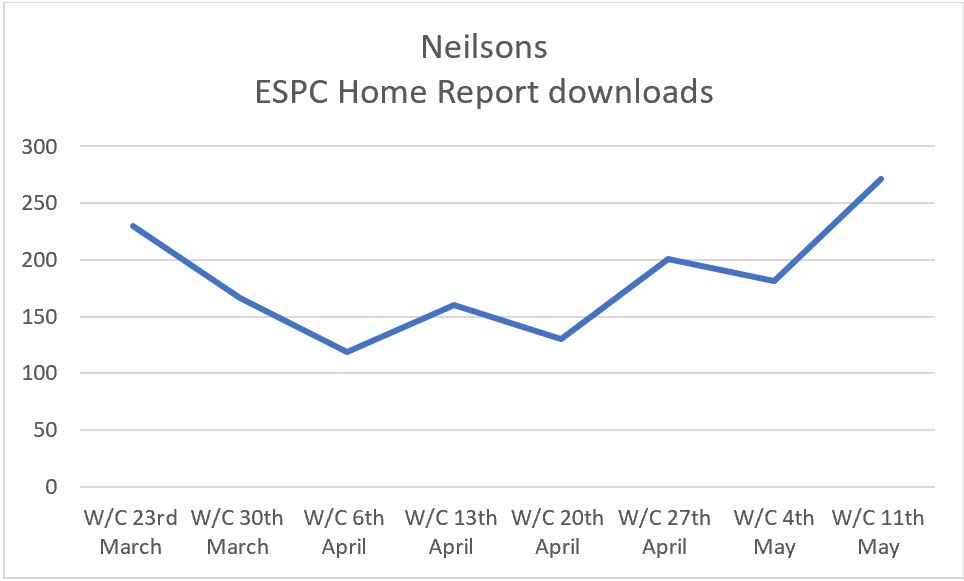 Jenna Spence, Operations Director at Neilsons Solicitors and Estate Agents said: "We have always stated that the Edinburgh and Lothians market is proving to be both dynamic and resilient, and we are pleased to note a substantial increase in property market activity between week 7 and week 8 of lockdown.
Despite lockdown there was still considerable underlying activity in the market. We have received 71 Offers for our clients' properties for sale. This is even more remarkable when you consider that necessary government guidelines put an immediate halt to physical viewings, new properties being marketed and properties settling – with very few exceptions.
Firms like Neilsons took immediate and proactive action to ensure that our service levels remained consistent and we adapted quickly to the new normal by promoting virtual viewings and 360 tours and making use of the facilities available to us on social media. As a result, during lockdown we have processed 550 virtual viewing requests; our social media traffic is up 114% on the same period in 2019 and we have had 76,868 Neilsons website hits.
In addition, the demand for free no obligation virtual or desktop pre-sale appraisals with Neilsons expert property valuation team was up 66% in week 8 compared to week 7. This is a figure which is rising week on week.
In May 2020 compared to May 2019, the statistics show that people are looking at our property detail pages more often, and for longer periods.
This week, we are recording a notable further increase in website activity and we received our highest number of Offers since lockdown yesterday with an additional two closing dates set for this week – indicating that market activity is continuing to increase.
The English property market re-opening with safeguards in place last Wednesday has undoubtedly helped to encourage more property online activity. There will be a new virtual reality of the property market for some time to come yet. We believe that we will see the reopening of the Scottish Property market in the coming weeks, although with essential additional safeguards put in place. It is clear that property market activity is on an upward trajectory and we are looking forward to assisting more sellers and buyers navigate this unique market with the systems and  expertise that we have developed during lockdown.
When the lockdown was announced and the furlough scheme was introduced, a simple commercial decision for our Firm would have been to effectively shut up shop, furlough all staff to save on salary costs and suspend all property marketing activity. Many other Firms took this approach.
Neilsons decided that we owed it to our clients to maintain our services and develop ways of operating safely and in compliance with the very necessary regulations which we wholeheartedly support. This has enabled Neilsons to develop the skills, software and procedures that are going to be essential moving forward in what we believe will be a busy, but fundamentally changed property market." 
Book a free telephone or video consultation with Neilsons online here