The latest Edinburgh Solicitors Property Centre (ESPC) data shows huge buyer demand, excellent selling prices and faster selling times for Solicitor Estate Agents in Edinburgh. 2018 has also got off to an exceptionally good start for those selling in Edinburgh and the Lothians, Neilsons Solicitors and Estate Agents, Edinburgh can report.
In Edinburgh, the average selling price is now £253,598 – up 9.5% year-on-year (October to December 2017 compared to the previous year). During this time, the number of properties sold actually decreased by 2.5% annually.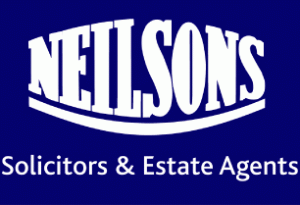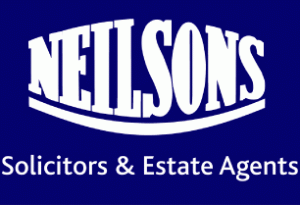 We are logging extremely fast sales times – 13 days on average which is way faster than the ESPC average and certainly faster than the 41 days that independent agents outwith the ESPC recorded!
Funnily enough, within the UK market, the press was reporting before Christmas that 41 days in Edinburgh was the fastest selling time in the UK. The reality is, it is much faster than that in Edinburgh with an ESPC agent (18 days to sell on average) as reported by the Evening News this week and even faster than the ESPC average with Neilsons Solicitors and Estate Agents, Edinburgh – 13 days on average!
There is certainly a huge amount of buyer demand and the low stock volume means that closing dates are a feature of the market and many sellers are experiencing lots of interest – if the property is accurately priced, well-presented for the sale and professionally marketed.
89% of properties in east central Scotland are being marketed as 'Offers Over' which is the highest percentage in a number of years and properties are achieving on average 9.3% over the asking price, up from 7.1% last year.
Desirable locations in Edinburgh are experiencing an increase in sales price. Two bedroom flats in Trinity, Newhaven and Inverleith for example, are up 25.6% year- on-year and some of the quickest properties to sell are one bedroom flats in Gorgie and Dalry which are appealing to first time buyers and investors.
Jenna Spence, Operations Director at Neilsons Solicitors and Estate Agents says:
"It was another phenomenal year for property sales in Edinburgh and the Lothians in 2017 and the latest ESPC statistics and analysis as reported in the Edinburgh Evening News this week demonstrated that.
Early indications at Neilsons in 2018 show that the property sales market in Edinburgh and the Lothians has no intent of slowing down with huge buyer demand and a decrease in properties going on the market to satisfy the demand.
We are selling properties very quickly – still on 13 days in average – and we are witnessing many well-presented and accurately priced properties selling at competitive closing dates, above Home Report valuation. Today, Friday 19th January 2018, we had three very different properties receive 26 offers in total at very competitive closing dates!
We are urging anyone who is delaying selling in Spring or Summer to seriously consider the benefits of selling in January and February.
In previous years we would often witness a phenomenon called "Blue Sky Sunday syndrome"- where if the weather was good on a Sunday viewing day, the buyers' body clocks thought it was Spring and the buyers would come out in force, kick starting the marketing earlier than the traditional Spring surge in home buyer activity. That is not happening this year – the buyers are out there right now and due to lack of suitable available properties over Edinburgh – buyers are often chasing one of a few properties available which means that sellers' properties could attract a disproportionate amount of interest right now which is what we are seeing with many properties that we have marketed in January so far.
The advice to those thinking of selling early to mid 2018 is – don't delay and miss out on the demand early in 2018 as selling now whilst suitable properties are in hot demand – it may add thousands on to your selling price selling in January and February."
With access to the very detailed ESPC archive, if you are thinking of selling, get in touch and Neilsons Solicitors and Estate Agents can discuss a reliable marketing strategy for your property based on your needs and requirements. Neilsons' pre-sale appraisals are much more than a simple valuation and we can guide you on strategy and house doctoring that is unique to each individual client. Neilsons are also offering some unique and special benefits to those who instruct us before the end of February – no upfront outlays (no catch – no administration charge and certainly no credit agreement! When arranging your new mortgage the last thing you need is another credit agreement showing up on your credit record!) and a free winter marketing pack worth up to £599.
Neilsons' Solicitors can also guide you on how to purchase in the current market.