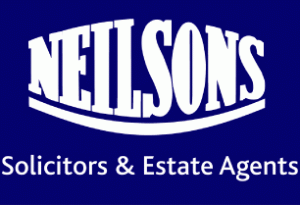 The first quarter of 2018 has went by in a flash and we are now well into the Spring property market in Scotland.
Whilst the onslaught of red warning snow did bring things to a standstill all over Scotland in March (thanks "Beast of the East"!) the impact of this is now long behind us, with the Spring market certainly picking up after a March that was naturally slow in some parts compared to February as it was across all businesses and industries. If bad weather and snow prevents people from leaving their houses, then this does impact on 'business as usual'  but we are pleased to report that the property market has sprung right back into action!
The media can't quite seem to let go of the "Beasts from the East" soundbite though and it's worth pointing out once again that any talk of the UK property market in the media is a myth – it's a patchwork of local markets each with its own dynamics. Even in Edinburgh, there are considerable variations depending on location, property type and condition.
The most important thing for sellers is that we have continued to witness huge buyer demand in Edinburgh, the Lothians and Fife and this is dramatically driving up sales prices as more competition in properties that go on the market often results in closing dates and higher Offers being submitted during this process by interested parties. This blind bidding process is designed to generate the best price possible for the property.
Whilst the number of properties going on the market decreased in March compared to 2017 slightly (largely due to the impact of bad weather), selling prices continue their upward trajectory in Edinburgh with selling prices increasing by over 7% on average over the last three months according to the ESPC.
It's worth pointing out that there are areas that are witnessing significant upshifts in selling prices and you wouldn't think this was the case if you believed everything you read about the 'UK property market'!
Here are some examples:
The areas with the largest year-on-year increases are two-bedroom flats in the East of the City in Portobello and Joppa with a staggering 49.4% increases in selling prices.
Three bedroom houses in Liberton and Gilmerton have also seen a huge increase – 40.5% increases in selling prices year-on-year.
Two bedroom flats and two bedroom houses in Corstorphine are experiencing a huge increase in selling prices – both are achieving average sales prices up over 24% on last year.
As reported throughout the past few months, one bedroom flats in Dalry, Gorgie, Slateford, and Chesser are continuing their trend in upward selling prices, with a 24.1% year on year increase.
Neilsons Solicitors and Estate Agents are delighted to report that we are consistently one of the fastest selling firms in 2018 and the fastest selling in March 2018 according to the ESPC, with an average selling time of just 14 days on average with excellent prices being achieved.
The average percentage we achieve over Home Report valuation is also noticeably higher than the ESPC average and we are selling more properties in 2018 compared to the same period in 2017.
Jenna Spence, Operations Director at Neilsons Solicitors and Estate Agents says:
"The past quarter has been phenomenal for property sales and property sales prices in the Edinburgh area.
This is excellent news if you are selling and if you are thinking of selling soon, Neilsons can help professionally guide you through the process in quick time. The fact that we are the fastest selling ESPC member firm in March 2018 shows how effective the Neilsons team are at marketing properties for sale and giving your property the required level of exposure. Due to the quick market, we have even added a 'refresh' button into our client's individual property portals in the Offers and Notes of Interest section!
But what about if you are buying in this fast-paced market, I hear you ask…
Our clients often note "It's great I will achieve so much for the sale, but what about our purchase?"
This is an extremely relevant question in today's hot market.
If you are buying it's never been more important to take professional legal advice from Solicitors with many years' experience to guide you through the maze. Crucially, Neilsons Solicitors offer a unique price matrix system to Neilsons clients which is designed to ensure you are hopefully not pipped at the post at a competitive photo-finish closing date!"