As we near the end of Spring and head into the Summer months we are taking some time to reflect on one of the fastest paced markets we have ever experienced. Average selling times here at Neilsons for April were as fast as 13 days, four days faster than the ESPC average!   
With the major property portals announcing that more stock is finally coming on to the market, these average selling times could stretch out. With buyer demand and online views of Edinburgh & Lothians property at an all-time high, we can't guarantee that demand and supply will balance out to create a healthier property market. However, we can guarantee that in a fast-paced property market first impressions seriously count, especially in the all-important first week of marketing.  
With over 65% of buyers now starting their search for a home on a mobile phone, making sure your marketing materials are optimised to capture the buyers' attention is essential.   
At Neilsons, we make sure that your home is launched on to the market with a bang!   
Your home is usually your biggest asset, so even if you think it's basically going to sell itself in a hot market, don't sell it short with an inexperienced agent who doesn't understand the dynamics of the current market and cannot provide the best professional marketing materials to showcase your home with the correct level of exposure.  This is certainly not the time to find the cheapest agent you can (you could be missing out on thousands of pounds all for the sake of a couple hundred pounds in fees) but we do not believe that selling your property has to cost the Earth either! You want an experienced Solicitor Estate Agent like Neilsons that can provide you with a good quality service for reasonable fees.  
In recent research reviewed by psychotherapist Lucy Beresford, it was discovered that 60% of homebuyers will only view a property in person if they have been impressed by the listing online. And it is not just what you list, it is where you list that is of optimum importance too.  
It is a fact that properties listed with ESPC agents like us achieve on average 3% more than non-ESPC agents, which is a difference of over £8000 based on the average Edinburgh house price.  
The first step to success is our FREE pre-sale appraisal service. One of our experienced valuers will visit your property and prepare an accurate, fact-based valuation based on extensive market comparables and will provide you with detailed, professional advice on staging your property and preparing it for the Home Report and photographs. Once you are ready to sell, we take care of the rest and guide you at every step of the way, co-ordinating your Home Report, photography, and marketing materials through to launch on the market and beyond. One of our highly experienced Sales Negotiators will negotiate the best possible price for the sale and advise you accordingly in your best interest.  
Getting ahead with a good quality Home Report is vital – not all Home Reports are created equal!  
If your Home Report Surveyor is not on the panel of all the major high street lenders, you may well find that your buyers have to get it revalued at the point of sale. At Neilsons we work alongside Graham & Sibbald Surveyors, a Scotland-wide and highly respected firm, importantly on the panel of every major lender. We have nurtured a great working relationship with them ensuring that your top-quality Home Report is produced accurately and in a timely fashion.   
Professional photography is the key to getting your property spotted online. With most buyers starting their search by scrolling through small thumbnail images, you want your pictures to catch their eye, stop them scrolling and look at your property in more detail. Our experienced team will select the best photographs to help your property to success, knowing that sometimes it's an interior photo that will catch that buyers' eye better than an external shot.  We can also provide virtual staging or virtual renovation photography, which shows prospective buyers what your property may look like with a makeover. This has been highly effective in recent years, particularly for empty properties or properties that are ex-rentals. We have even had prospective buyers asking to purchase the virtual furniture!  
We also provide properly detailed floorplans with measurements in meters and feet, gross internal area and compass points. Any less than this and you're not showing your property off to its best advantage! Some agents provide poor-quality plans that can stop online viewers taking things any further by missing off windows, doors, storage spaces or vitally the overall measurement of the floor space – highlighting the overall size of your property is of utmost importance to show buyers the true value of the space on offer. The measurement on the Home Report will not cut it as often this will miss off a conservatory, garage space and any lower height ceiling spaces i.e. in a loft conversion (surveyors will only measure floor area from a height of 5') which does not highlight your property's full potential to buyers.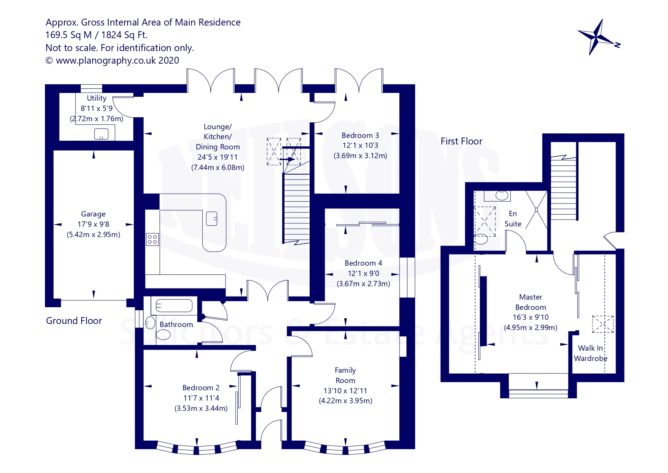 Since the pandemic, a virtual tour is an absolute must. Research conducted by the ESPC showed that properties which include a virtual tour get a whopping four times more hits on espc.com than those without. At Neilsons we include a professional Matterport 360-degree tour as standard with glide-through video tours also available. If a picture paints a thousand words, then a virtual tour can bring your home to life! The longer buyers spend looking at your property online over others that may be available the better and providing this content is a great way to whet their appetite for an in-person viewing.   
An accurate written description of the property is also important and knowledge of the local area and amenities is vital. Gone are the days of lengthy written brochures with waffling text noting details from ceiling to floor and every power socket in between but it is still important to have an effective and well written description detailing the main features of the property.  
Too-many-words in property descriptions have been replaced by a wide choice of stunning photographs, and a succinct and enticing description of the accommodation is needed. At Neilsons, that information is written by the valuer who has attended your home so they will know what the key selling points are.  We also welcome your input to the marketing materials and wording of the text, if there are things you have really loved about the home then it's important that we sell that lifestyle as well as the bricks and mortar.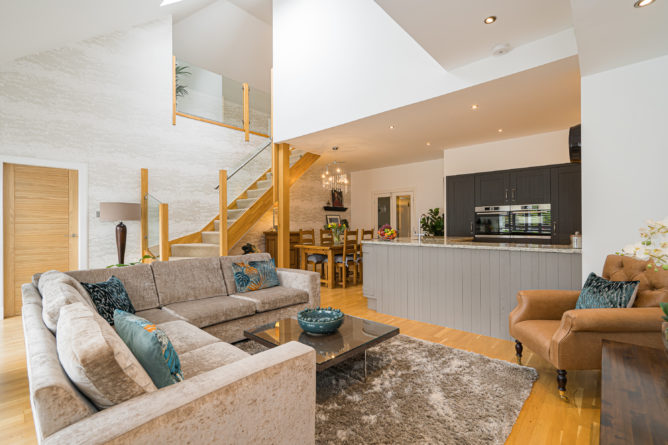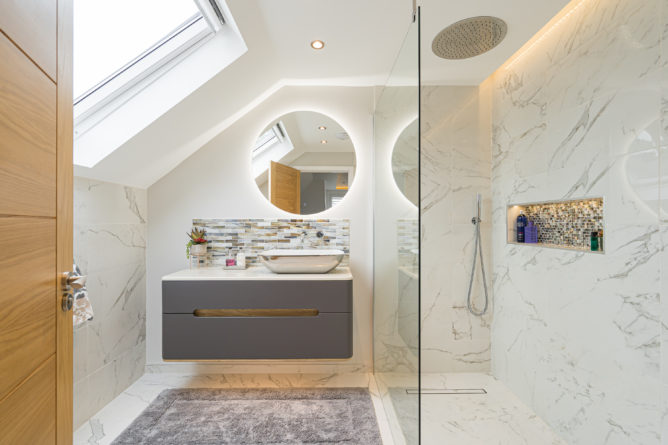 Once these steps are complete then we're ready to launch your home on the market, first pairing it to our in-house database of over 78,000 buyers (we have been doing this a while!) and then actively marketing across the ESPC, Scotland and UK wide property portals, on social media where we have had a presence since 2011 and one of the highest engagement rates locally, and throughout our six prominently located high street shops.   
For more advice and information on how Neilsons can help your home make the best impact on the market call us on 0131 625 2222 or book your free valuation below.   
Book a FREE pre-sale appraisal with Neilsons here!