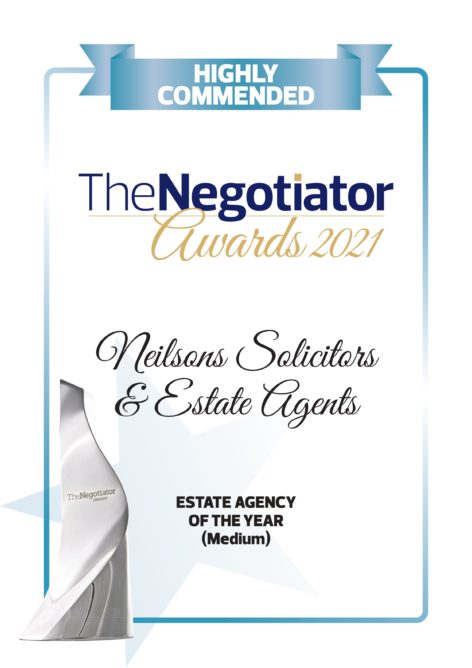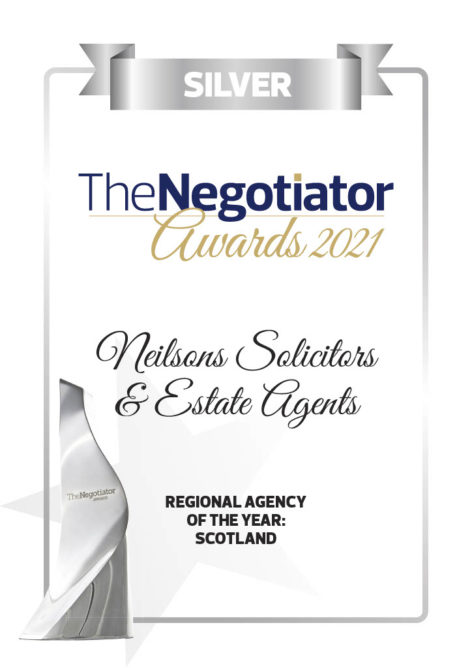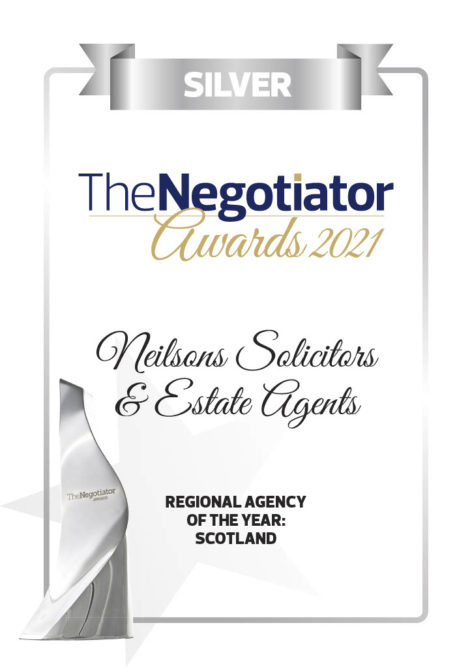 Neilsons were delighted to be recognised once again at the premier awards in UK residential agency at The Negotiator Awards 2021, receiving a 'highly commended' accolade in the extremely competitive nationwide Estate Agency of the Year (Medium) category with top estate agents from all four corners of the UK competing and 'silver' in the Scotland agency category, where we were up against a number of innovative Scottish letting agents and estate agents. 
The 2021 entry list was the biggest in the history of the Awards – which continues to grow in stature and importance with each year. Over 1,000 agents attended the Awards ceremony last night in London which was hosted by comedian Rob Beckett at Grosvenor House on Park Lane.
Established in 2008, The Negotiator Awards has become the most prestigious awards ceremony for the UK residential property industry with entry to The Negotiator Awards free. There are no charges associated with entering at all, making it a highly inclusive estate and lettings agent awards programme for UK residential agency.
The awards are judged by an independent judging panel that consist of 21 industry experts.
Jenna Spence, Operations Director at Neilsons Solicitors and Estate Agents said:
"We are absolutely delighted with the recognition and accolades received at The Negotiator Awards 2021 which celebrate the talent in property agency across the length and breadth of the UK.
It is a considerable achievement for our firm during a truly remarkable year of top industry recognition, especially after winning Residential Property Team of the Year at the Scottish Legal Awards for the second year in a row in recent months as well as High Street Firm of the year at the Law Awards of Scotland two weeks ago.
In addition to winning silver in the Scotland category, 15 impressive estate agents from all four nations in the UK made the shortlist out of many, many more entries in the 'Estate Agency of the Year' category and we are so honoured to have been the only Scottish finalist in this category on the list, picking up 'Highly Commended' on the night.
It is a huge achievement and testament to our incredibly talented estate agency team.
We can't wait to deliver even more in 2022 and beyond for our clients!"
Are you thinking of selling and/or buying? Book your free consultation with Neilsons online here!