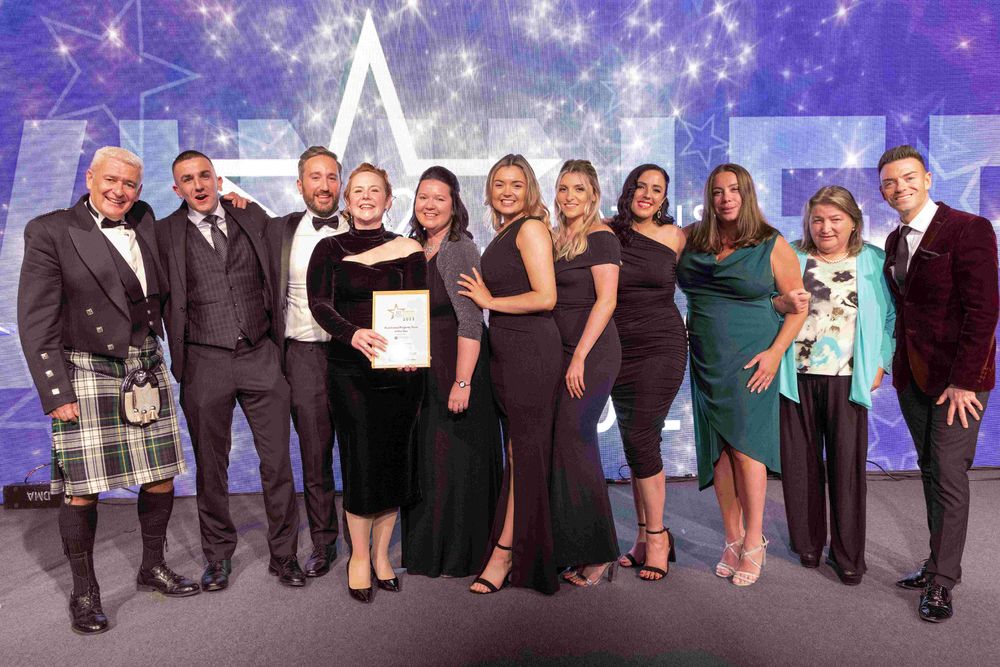 In a remarkable display of consistency and unmatched dedication to the residential property industry in Scotland, Neilsons Solicitors and Estate Agents have once again won the prestigious "Residential Property Team of the Year" at the 20th anniversary Scottish Legal Awards 2023. This marks Neilsons' fourth consecutive win, further solidifying their reputation as the leading residential property team in Scotland.
Held on a dazzling Friday night at the EICC in Edinburgh and hosted by Des Clarke, the Scottish Legal Awards showcased best of the legal sector and recognised achievements over the past year in front of an audience of 500 guests.
Neilsons' winning streak speaks volumes about our commitment to excellence, client care, innovation, and comprehensive understanding of the intricate landscape of residential property in Scotland.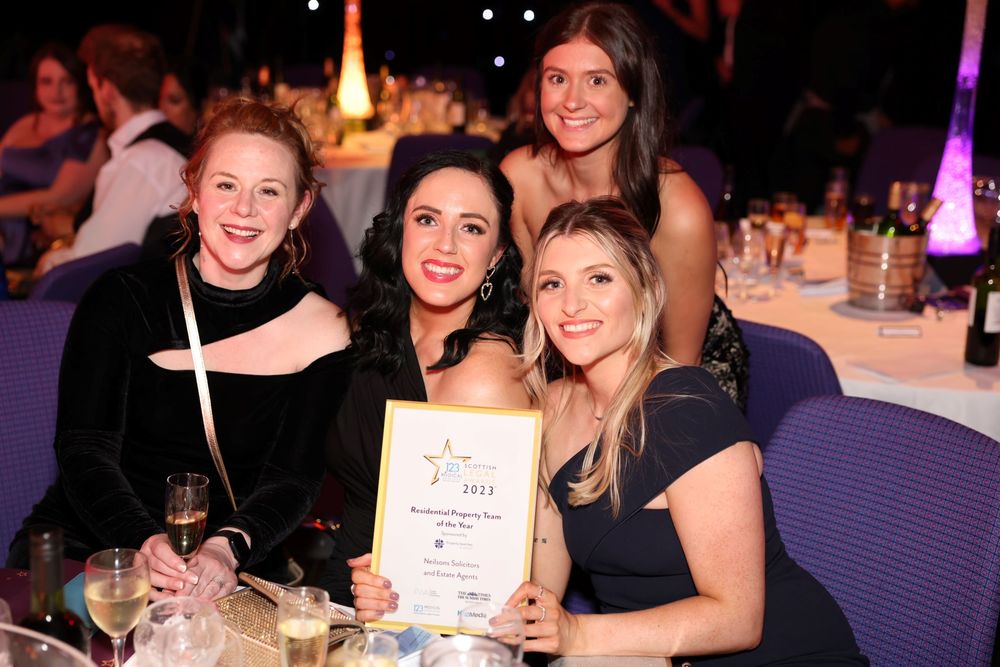 Lorna Jack, chair of the judging and former CEO of the Law Society of Scotland, commented:
"The Scottish Legal Awards has served a comforting reminder that the Scottish legal profession is indeed of the highest standard. Scottish law and its practitioners continue to shine brilliantly, serving their clients and their colleagues with the utmost dedication.  I extend my congratulations to all our contestants for their achievements, and I hope all the winners receive the recognition they deserve."
Jenna Spence, Operations Director at Neilsons, said: "Neilsons are delighted to win this prestigious award for the fourth year in a row and it is a real testament to our residential property team's relentless drive, expertise, continuous innovation, and the comprehensive service we offer to our clients. Four years in a row is considerable evidence of Neilsons' consistency, passion, and a team that's always pushing the boundaries. I couldn't be prouder of our team and what they have achieved."
The awards continue to support the LawScot Foundation which supports students pursuing a career in law and It's Good 2 Give, a small charity that supports young cancer patients and their families.
The full list of finalists can be viewed here.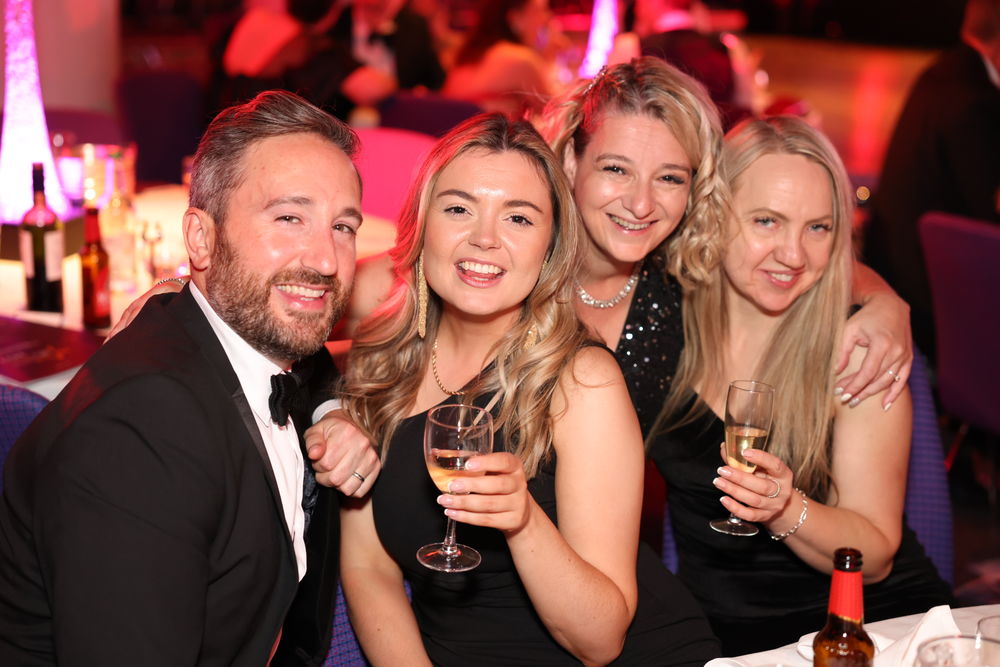 Photo credits: Gerardo Jaconelli
Book a free appointment with our team today!