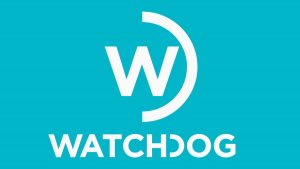 A well-known UK-wide online estate agent was featured and criticised on Watchdog last night.
If you missed it you can check it out on BBC iPlayer by clicking here.
The online estate agent has been censured six times over the past year by Advertising Standards, including claims made about how much sellers can "save" if they chose them rather than a traditional high street agent, which could not in fact be substantiated by the online agency.
During the investigation, it was discovered that sellers who defer their up-front payment to the online agent were then entering a credit agreement or loan with lender Close Brothers, something the company's agents or 'local property experts' failed to tell sellers in three out of five cases, the BBC found. The credit agreement ensures that the online estate agent gets paid no matter what – whether the property sells or doesn't. It was alleged that they do not accurately advise clients from the outset and it was implied that they do not have any real incentive to take a pro-active approach to selling your property as they have already been paid with the credit agreement in place. One client alleged that she had very little contact with the online agent after her property went on the market and was not even informed that her original purchaser had withdrawn from the deal after she thought she had sold.
The BBC alleged that the online agent's 'local property experts' can also often be based as far away as 30 miles and one was caught on camera exaggerating that he listed 20-25 properties a month, but it was discovered he was listing 8-11 a month.
NAEA spokesman Paul Walsh told Watchdog that such claims were at risk of being in breach of consumer protection and trading regulations, and were also likely to be in beach of Property Ombudsman regulations as well.
The online estate agent has faced a backlash on Twitter since the programme has aired and shares have fallen.
The online estate agent claims that they are the top rated/reviewed Estate Agency in the UK according to Trustpilot but the accuracy of reviews on Trustpilot has been questioned in recent years.
More reports on that can be found by searching on Google.
So, what are the main takeaways from the investigation last night?
-Cheapest doesn't always mean cheapest or best. The cheaper fee could end up costing you more, particularly if your property does not sell with the online agent. It's understandable that homeowners are attracted to online estate agents as everyone likes the idea of saving money however research clearly shows that you won't necessarily be saving money and it could be a bad assumption to make.
-The sale of your property is one of the very few occasions in life where you can maximise your capital tax free – choose your Estate Agent wisely, choose one that has an incentive to sell your property and will work hard to obtain the best sales price. Do your research and speak to several estate agents before deciding. There's no point in saving a few hundred at the start of your sale, if it is going to cost you thousands off the sale price. Consider carefully whether, if you pay an estate agent up front, if they will be sufficiently incentivised to get the best price for your property.
-Choose a firm with a good local reputation and a clear and transparent fee structure.
-If you do choose an online agent, you need to make sure you are prepared to take on their process for doing business and remember that they are driven by upfront fees and payments (or the deferred credit agreement).
-Don't be particularly swayed by Trustpilot reviews or badges on sites – this is a paid service that companies particularly buy into and it allegedly gives them the option to vet or remove adverse reviews.
Google and Facebook publish all reviews and present the whole picture (good or bad). They cannot be influenced by the company that is being reviewed. One local firm in Edinburgh recently removed reviews from their Facebook page altogether due to a flurry of negative reviews and they are now reliant on Trustpilot – where they now have a "five star" rating.
Finally, the ESPC has recently published an article on the benefits of choosing a Solicitor Estate Agent, make sure to check it out by clicking here.