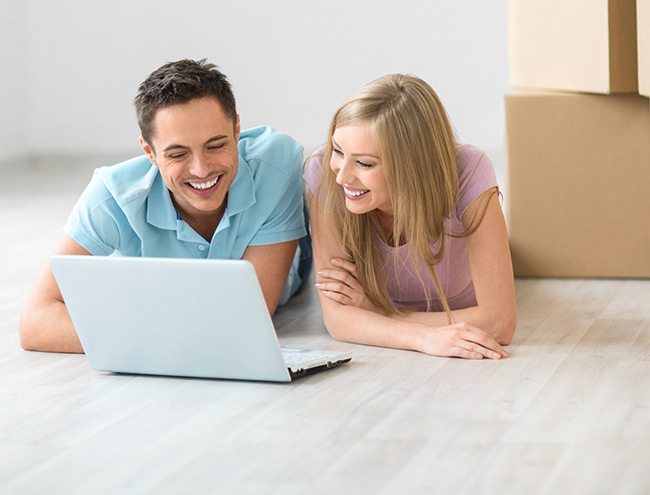 Last week we reported that there were more and more properties lining up to go on the market and a range of mortgage deals (some lenders are still offering 95% mortgages) available to first time buyers.
Following our top 5 tips for first time buyers, this article will detail the schemes which are available for first time buyers to take full advantage of!
All first time buyers in Scotland are eligible to apply for The Scottish Government's Shared Equity Schemes, including the most recently introduced scheme known as the First Home Fund which offers successful applicants a loan of up to £25,000 to purchase their first property!
The scheme received much press coverage when introduced but there are still many first time buyers who are not aware of all the options available to them to get on the property ladder.
Now is the perfect time to investigate how you could secure a new home as a first time buyer.
In this article, we aim to give you a general overview of the schemes available and how they could benefit you but first… mortgages!
Mortgage Options: What does Loan To Value mean?!
It is highly likely that as a first time buyer you will need a loan to assist you with purchasing your first property.
This is where we have to get technical for a moment.
There are two main things that affect your mortgage:
What you can afford to borrow – this is usually based on your income and outgoings.
What the property will allow you to borrow against it – this is based on the valuation, and the mortgage lender will only lend a percentage of the valuation (even if your income would allow you to take on a larger mortgage). This is called the loan to value ratio or LTV.
Each mortgage lender offers a different range of suitable products and at the start of lockdown, many restricted their product offering to reduce the Loan-to-Value (LTV) (the percentage of the Home Report Valuation they are willing to lend) due to staff shortages, operational demands and processing mortgage holidays but in the last few weeks high street lenders are starting to bring back more options which is excellent news for first time buyers.
Many lenders are now offering LTVs of 75%-85% with a few mortgage lenders back to offering 95%.
The average Home Report Valuation of a one bedroom flat in Edinburgh in 2020 so far was recorded by the ESPC at around £170,000. This means using the LTV percentages above, if you were paying Home Report Valuation, you would need the following deposits: 75% = £42,500, 85% = £25,500 or 95% = £8,500.
Barclays also offer a "Springboard Mortgage" which usually allows the borrower to borrow 100% of the property value as long as a "helper" can provide 10% as a security for 5 years. In the current situation they are lending to a maximum of 80% so this would require an additional 10% to be provided by the buyer or helper as a gift.
Many buyers go online to get a Mortgage Agreement in Principle direct from their bank or high street lender. You may not be getting the best deal if you do that.  Speaking to an independent Mortgage Advisor is extremely valuable as they have access to the whole of the market and often have access to products not available to the general public. EPPG firms can recommend a mortgage advisor should you require assistance.
First Home Fund
The First Home Fund was launched on 18th December 2019 and is set to run until 31 March 2021 or until the fund runs out. £150million has been made available and it is anticipated that this fund will assist around 6,000 first time buyers.
This fund aims to provide first time buyers with a shared equity loan of up to £25,000 to assist them in their purchase of a new home. This is open to all first time buyers whether you are purchasing on your own or as a couple.
The maximum amount that can be granted to a first time buyer from the scheme is £25,000 although this will be capped at 49% of the property valuation or purchase price, whichever is lower.
With the First Home Fund you can pay more than valuation if you want to; this being one of the main concerns of buyers we spoke to when they found themselves in competition for a property with a non-shared equity buyer.
Applications are submitted online, and you need to have an offer accepted on a property before applying. More information can be found on the Scottish Government's website here: https://www.gov.scot/policies/homeowners/first-home-fund/
LIFT Open Market Shared Equity Scheme
The LIFT scheme, as it is known, assists first time buyers without them having to fund the entire cost. This scheme has run much longer than the First Home Fund but restricts the price you could pay for a home. There are set limits on what you can pay for a property and you are unable to pay over valuation. You can find out more about the thresholds here: https://www.gov.scot/publications/open-market-shared-equity-thresholds/.
With the LIFT scheme the buyer will pay the largest share, usually between 60% and 90% with the Scottish Government contributing the remaining share. The buyer will take complete title to the property and own 100% of their home.
The Scottish Governments' contribution is protected by a Standard Security (mortgage) over the property. When you come to sell, the Scottish Government's share is repaid.
Can First Time Buyers get any help or funding from elsewhere?
It is increasingly common for First Time Buyers to get help to purchase using gifts from family members to help them get on the property ladder. You may be familiar with the expression "the bank of Mum and Dad"! However, not all families are able to assist with a deposit. There are several Government initiatives to help assist buyers onto the property ladder.
A Lifetime ISA is an individual savings account which can be used to buy your first home or save for later in life. You can save up to £4,000 per year and the government will add a 25% bonus to your savings, up to a maximum of £1,000 per year. Find out more about a Lifetime ISA here: https://www.gov.uk/lifetime-isa
Shared Ownership offers a cross between buying and renting. You buy a share of the property (usually 25%, 50% or 75%), and a housing association, or other social housing organisation, owns the rest. An occupancy charge (or reduced rent) is then paid on the part you don't own. You can find out more about Shared Ownership here: https://www.mygov.scot/shared-ownership/
Looking to purchase a new build property?
The Help to Buy (Scotland) Affordable New Build scheme is open to both First Time Buyers and Homeowners and helps provide up to 15% of the purchase price of a new build property. Find out more about the Help to Buy (Scotland) Affordable New Build scheme here: https://www.mygov.scot/help-to-buy/
New Supply Shared Equity (NSSE) involves buying a new-build property from a housing association or a housing co-operative. You own the property (normally 60%-80%) and the remaining share being funded by the Government who will hold a security over the property. You have the option to buy a bigger share after 2 years until you own the property outright. You can find out more about NSSE here:  https://www.mygov.scot/new-supply-shared-equity-scheme/
Book a free telephone or video consultation with Neilsons online here